2015 Honorees
Kelvin Banks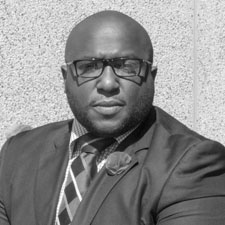 Kelvin Banks graduated from Michigan State University earning a Bachelor of Arts degree in Criminal Justice in 1999, followed by a Masters of Arts in Organizational Management from University of Phoenix in 2005, and a Masters in Social Work from Wayne State University in 2012.
He has been employed by the Third Judicial Circuit Court (Wayne County) since 2000, first as a Clinical Probation Officer/Clinical Case Manager, and as Director of Pretrial Services since 2013.
Kelvin founded The BEST Solutions LLC in 2006, a private-practice therapy corporation that specializes in therapy for couples, families, and youth. In 2013, he became an adjunct faculty member at Baker College in Auburn Hills, where he teaches courses in Family Dynamics, Criminal Justice, and Psychology. In addition, he served on the Detroit Service Learning Academy Board of Directors until 2013. The DSLA's mission is to prepare students for academic success, lifelong learning, leadership and service to the community.

Eljay Bowron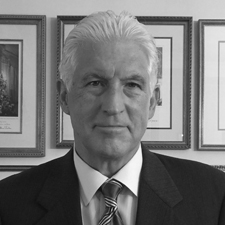 Eljay Bowron graduated from Michigan State University earning a Bachelors of Science degree in Criminal Justice in 1973.
He was Director of the United States Secret Service (1993–1997), and was recognized by President Clinton with The Presidential Rank Award for his outstanding work. Eljay worked with the U.S. Secret Service (1974–1997), serving six different presidents. He has over 30 years of combined government and private sector experience, and has served as the Chief Security Officer for the Cleveland Clinic Foundation, the Executive Vice President and Chief Operating Officer of Vance International, and has held several senior executive positions in government.
Eljay has made significant contributions to domestic and international charitable causes, and has been an integral supporter of the Shinsky Orphanage, which serves abandoned, neglected, and abused children. In an effort to raise awareness and funds for the orphanage in 2009, he biked 2,000 miles from MSU's Spartan Stadium to the Shinsky Orphanage in Matamoras, Mexico. He is heavily involved in foundation work and committed to aiding women and children victimized by human trafficking.
Eljay is currently serving as the Chairman of two affiliated international security firms – TorchStone Global & TorchStone Page.

David Carter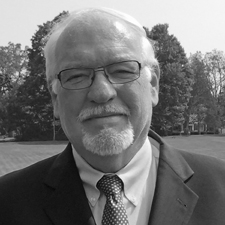 David Carter joined the faculty of the School of Criminal Justice in 1985 after earning his PhD in Criminal Justice Administration from Sam Houston State University. He is a professor and was instrumental in the foundation of the Law Enforcement Intelligence and Analysis Masters Program at Michigan State University. His expertise is in the areas of policing issues, violent crime control, law enforcement intelligence and counterterrorism.
A former Kansas City, Missouri police officer, Dr. Carter was Chairman of the Department of Criminal Justice at the University of Texas-Pan American in Edinburg, Texas for nine years prior to his appointment at Michigan State in 1985. He has served as a trainer, consultant, and advisor to many law enforcement agencies throughout the U.S., Europe and Asia.
He is the author or co-author of five books and numerous articles and monographs on policing issues and is a member of the Editorial Boards of various professional publications. Dr. Carter is also a member of the Justice Department's Global Intelligence Working Group Training Committee and Privacy Committee.

Ritchie Davis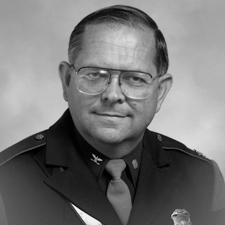 Ritchie Davis graduated from Michigan State University earning a Bachelors of Science degree in Criminal Justice in 1974, followed by a Masters of Public Administration from Western Michigan University.
Ritchie started his law enforcement career as an officer with the Ann Arbor Police Department and later the MSU Department of Public Safety. He then joined the Michigan State Police as a trooper and over the years moved upwards through the ranks. He was appointed Director of the Michigan State Police in 1987 and retired in 1991.
After his retirement, Ritchie joined the Michigan Truck Safety Commission as Project Director to implement and improve safety programs for professional truck drivers throughout Michigan. He earned high praises for his initiative and innovative safety programs. Ritchie was also during this time appointed by Governor Engler to the Michigan Gaming Control Board.

Paul Sparks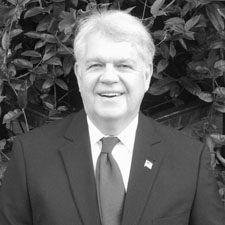 Paul was born and raised in Flint, Michigan, and holds an Associates degree in Police Administration from Charles S. Mott Community College, a Bachelors of Science degree (High Honors) in Criminal Justice from Michigan State University, and a Masters of Science degree in Criminal Justice from Michigan State University. Paul's worldwide career in the military and federal law enforcement and intelligence communities has spanned approximately 40 years beginning as a college cadet with the Flint (Michigan) Police Department, a commissioned Officer in Michigan and New York National Guard Military Police units, a special agent in the U.S. Naval Criminal Investigative Service (NCIS), a staff operations officer in the Central Intelligence Agency, and assignments to the Office of the Director of National Intelligence, Office of The Under-Secretary of Defense, Federal Bureau of Investigation, National Joint Terrorism Task Forces Headquarters, Department of Homeland Security (DHS), and the Defense Intelligence Agency. Among his awards, Paul holds the NCIS Career Counterintelligence Award, a Meritorious Unit citation from the CIA, and two Unit citations from the Department of Defense.
Paul is recognized as a subject matter expert in counterintelligence/counterespionage, anti and counterterrorism, protective services and information sharing. Paul was one of the principles who developed the DHS concept of country-wide Fusion Centers for information sharing among first responders. For over 20 years Paul has been and continues to be a mentor for students from Michigan State, who are interested in careers in law enforcement and in the federal intelligence community. Paul is a member of the Michigan State University Alumni Association, and served 2008-2014 on the School of Criminal Justice Alumni Association Board of Directors as Board member, Vice-president and President.