2010 Honorees
John Angell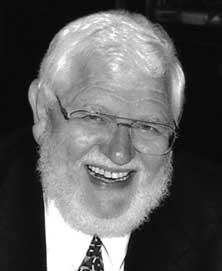 John Angell earned his Bachelor of Science, '65, Masters, '67 and Ph.D, '75 from the School of Criminal Justice at Michigan State University. After leaving Michigan State University, John Angell became a member of the University of Alaska's faculty where he has held the positions of Associate Director of Academic Programs, Director and Dean. Upon his retirement in 1997 he was awarded Professor Emeritus of Justice. During his tenure at the University of Alaska, John also served as the Executive Director, Department of Justice Services in Multnomah County, Oregon where he administered the coordination, planning and evaluation of the county's police, prosecution, corrections, medical examiner and family services divisions.
John Angell is a true "change agent" of the criminal justice system. His lifelong commitment to improve the field of criminal justice is evident by his innovations in police organizational design and research that provided the foundation for Community Policing. Angell's article, published in Criminology, '71 presented a team-policing model that was later adapted as Community Police. His model has been implemented by hundreds of police departments that maintained the core principles his article proposed.
As an agent of change, John Angell developed an innovative School of Criminal Justice at the University of Alaska that included academics and research benefiting Alaska's Criminal Justice System. He later integrated a criminal justice Statistical Analysis Center to enhance criminal justice research.

Michael Bouchard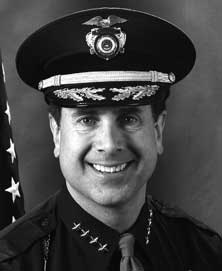 Michael Bouchard graduated from the School of Criminal Justice earning a Bachelor of Science degree in 1979. Michael Bouchard served in the Michigan State Senate, holding positions of Assistant President Pro-Tempore, Assistant Senate Majority Floor leader and Senate Majority Floor Leader. Michael Bouchard was appointed Sheriff of Oakland County in 1999 where he brought over 18 years of law enforcement experience and leadership to one of the largest counties in the nation. Sheriff Bouchard is driven by two guiding principles: ensuring the safety of the citizens of Oakland County while being a good steward of the public trust.
Michael Bouchard has been recognized on the national level for his leadership as a member of the National Sheriff's Association Hurricane Katrina After Action Analysis Team, FBI for Exceptional Service in the Public Interest on 9-11, and by the City of New York for Tireless Dedication to the World Trade Center Recovery Effort.
Michael Bouchard is the recipient of the Child Abuse and Neglect Council of Oakland County Circle of Light Award, Justice for Children's Centurion Award, Easter Seals Outstanding Advocate Award, Executive of the Year by the Detroit Executive Association, and the Commendation Award from the International Narcotic Enforcement Officers Association for Outstanding Service and Dedication.

Thomas Brennan, Jr.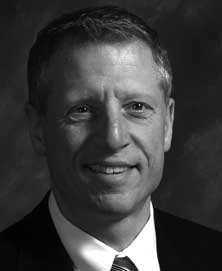 Thomas Brennan was a student of criminal justice and earned his Bachelor of Science degree in 1974 from the School of Criminal Justice and his Juris Doctor in 1978 from the Thomas M. Cooley Law School. He served as a Judge for Ingham County's 55th District Court for 26 years where he adjudicated countless civil and criminal cases. During his tenure, Judge Brennan partnered with the Michigan Association of Drug Court Professionals and the National Drug Court Institute to commence Ingham County's first and only Drug Court and is currently serving as a faculty member for the National Drug Court Institute.
Thomas Brennan's steadfast commitment to education is evident through his service as an adjunct professor for the School of Criminal Justice, Thomas M. Cooley Law School, and Lansing Community College where he teaches District Court Practice, Criminal Procedure, Criminal Law, and Evidence. Judge Thomas Brennan has also served on the Cooley Law School Board of Directors and Advisory Board for the "Innocence Project". Judge Brennan has also lectured for the Institute for Continuing Legal Education on the laws of drunk driving in Michigan and has served as a faculty member for the Michigan Judicial Institute.
Thomas Brennan exemplifies the term "community service" through his willingness to serve as a a member of the School of Criminal Justice Alumni Association Board of Directors, Ingham County Bar Association Board of Directors and as a fellow of the Michigan State Bar Foundation and President of the Michigan State University Downtown Coaches Club. He is the recipient of the Thomas M. Cooley Law School Distinguished Alumnus Award, Who's Who in the Midwest and American Law.

Steven Edwards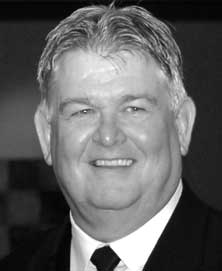 Steven Edwards completed all of his post secondary education in the School of Criminal Justice, earning a Bachelor of Science in 1970, Masters of Science in 1977 and, Ph.D in 1985.
After completing his doctorate, he accepted an appointment at the University of Louisville as a faculty member of the School of Justice Administration and as Acting Associate Director of the nationally recognized Southern Police Institute. After more than ten years of teaching and research at the University of Louisville, Dr. Edwards accepted a position with the U. S. Department of Justice in Washington DC.
Steven Edwards had a major role in developing President Clinton's Community Oriented Policing Services (COPS) program and projects sponsored under this initiative, including efforts to put 100,000 police officers in communities all over the United States and providing leadership in the design and implementation of a national evaluation. As a Senior Research Scientist, then as a Senior Social Science Analyst, Program Manager and Deputy Director in the Crime Control and Prevention Division of the National Institute of Justice (NIJ) he spearheaded a ten city evaluation of the U. S. Department of Justice, youth firearms initiative, and the national assessment of 311/911 alternative call handling. Today as a Senior Policy Advisor in the Office of Policy Development for the Bureau of Justice Assistance, he provides national leadership in criminal justice policy, training and technical assistance for law enforcement and public safety agencies.

Charles Soltys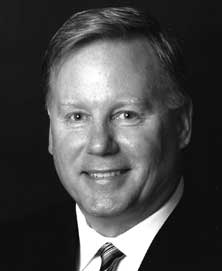 Charles Soltys received his Bachelor of Art's degree in criminal justice in 1984 as well as two varsity letters while a member of the Michigan State University Football Team. Charles is a 24- year law enforcement veteran. He began his career in 1986 with the Mundelein Police Department in Illinois serving three years in the patrol division and two years in the criminal investigations division. Charles joined the U.S. Drug Enforcement Administration (DEA) in 1991 as a Special Agent assigned to enforcement groups that specialize in the investigation of large-scale international drug trafficking cartels, money laundering investigations, and phone intercept/wire tap investigations. He has also worked with the Mobile Enforcement Team (MET) which focused on street gang related drug trafficking and served three tours of duty on a jungle operations team in South and Central America as a member of Operation Snowcap, the DEA jungle interdiction program targeting clandestine narcotics production in cocaine producing countries.
Charles Soltys is an internationally recognized law enforcement instructor and nationally recognized tactical emergency medical technician. He has served as a Primary Firearms/Tactical Instructor and Tactical Emergency Medical Support Coordinator for the Chicago Field Division and is currently assigned to a High Intensity Drug Trafficking Area (HIDTA) enforcement group.
Charles Soltys is the recipient of the ITOA Gary Stryker Award, DEA Administrator's Award, DEA Superior Performance Award and the DEA Administrator's Life Saving Award.

Distinguished Faculty Inductee
Robert Trojanowicz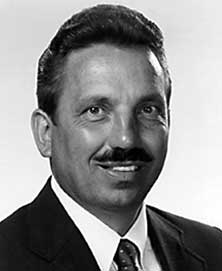 Robert Trojanowicz graduated from Michigan State University earning a Bachelor of Art's degree in Police Administration in 1963, Master's of Social Work in 1965 and a Ph.D in Social Science with specializations in political science, police administration and sociology in 1969. Robert Trojanowicz was a professor and Director of the School of Criminal Justice for 25 years and an academic advocate of community policing.
Robert Trojanowicz was a pioneer in the community policing movement by directing cutting-edge research with the Flint (Michigan) Neighborhood Foot Patrol Program by encouraging cooperation between the police and the community to solve local crime problems and build relationships. This "new" policing concept helped launch the community policing movement by restructuring police priorities in ways that provided entire communities the best chance of becoming safer and by helping to make all neighborhoods more crime and drug resistant. Robert Trojanowicz later became the founder and served as Director of the National Center for Community Policing.
Robert Trojanowicz was a consultant to police agencies in the United States, Brazil, South Africa and India. He authored 12 books on police procedure and criminal justice, co-authored Community Policing: How to Get Started and is still regarded as one of the leading academics in law enforcement.