2005 Honorees
John Conley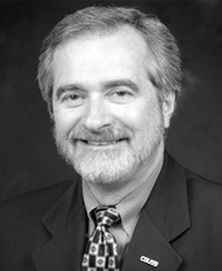 John Conley, Ph.D., MS, 71' – Ph.D, 77' has made significant contributions in the field of criminal justice as the founding editor of the ACJS series, Perspectives on Criminal Justice and as a national member of the Executive Board of the Academy of Criminal Justice Sciences where he was involved in the development of their scholarly journal, Justice Quarterly.
John is the retired Dean of the College of Social and Behavioral Sciences at California State University, San Bernardino. He has also Chaired the criminal justice departments at the University of Wisconsin, Milwaukee and New York State University College at Buffalo.
John Conley has received the Founders Award, Phi Beta Delta International Honor Society Award, Morris Fromkin Memorial Research and Lecture Award, Who's Who in American Law, Dissertation Fellowship at Michigan State University and the US Department of Justice, Graduate Research Fellowship.

Larry Hoover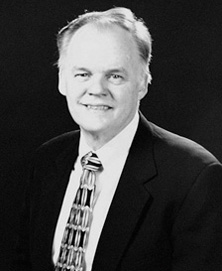 Larry Hoover, Ph.D., BS, 67' – MS, 71', had a long and distinguished career in the field of criminal justice where he was instrumental in the creation and design of CRIMES, a statewide police information system for interdepartmental communications for the state of Texas. He has analyzed and published on the subject of problems police officers face in coping with mental illness and has addressed police labor relations from both the labor and management perspectives. Through a cooperative partnership with Justex Systems, in which he served as President, Larry was instrumental in publishing Police Labor Monthly and Fire Service Labor Monthly, the nationally authoritative labor relations periodicals.
Larry Hoover was a Professor and Director of Police Research Center, Sam Houston State University. He also served as an instructor and Assistant Professor at the School of Criminal Justice and as a training coordinator for MCOLES.
He has received the Founders Award, Excellence in Research Award, O.W. Wilson Award and the Protector of Peace Award.

Radford Jones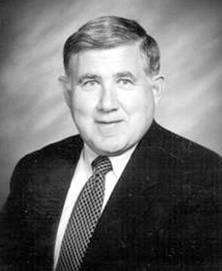 "Excellence in Leadership", best describes Rad Jones, BS, 62', who began his criminal justice career as a police officer with DPS, Michigan State University and retired from both the United States Secret Service as Special Agent in Charge, Michigan Division and Manager of Security and Fire Protection, Ford Motor Company. Currently, Rad is an Academic Specialist for the School of Criminal Justice where he is the Director of both the Security Management and Criminal Justice Internet Masters, recognized as the first Internet program in the country and Leading from the Front: Weapons of Mass Destruction Awareness for the Law Enforcement Executive. Through a partnership with the Office of Justice, Rad has developed and published the Critical Incident Protocol – A Public and Private Partnership that has spawned a program that teaches communities how to manage critical incidents.
Rad Jones has received the Marquis Who's Who in the Midwest Award, US Treasury Department Special Service Award, US Treasury Department Special Achievement Award and the Distinguish Public Service Award.

Wan Koo Lee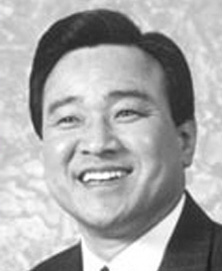 Wan Koo Lee, MS, 84', has had a very distinguished career of public service in law enforcement, academia, Foreign Service, and now as an elected official. His police service in the Korean National Police Agency includes serving as Chief of the Hong-Sung Police Station, Chief Superintendent General of Chung-Buk Province Police Agency; and Chief Superintendent General of Chung-Nam Police Agency.
Following his graduation from the School of Criminal Justice, he served as Consul for the Korean Consulate General in Los Angeles, elected as a Congressman in the Republic of Korea National Assembly in 1996 and a Professor at the Graduate School of Public Administration, Kyonggi University.
Wan Koo Lee has received the President Prize Award, 1979; Patriotism Prize Award, 1980 and the Hong-Jo-Kuen-Jeong Prize Award, 1991.

Robert Ressler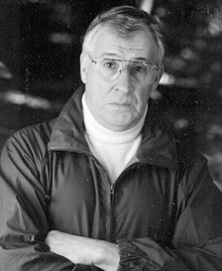 Robert Ressler, BS, 62', MS, 68', is a renowned criminologist and Director of Forensic Behavioral Services. He is an expert in the area of violent criminal offenders, particularly in criminal personality profiling, crime scene analysis, homicide, sexual assaults, threat assessment, workplace violence and hostage negotiation. Robert Ressler has served with the Federal Bureau of Investigation in the Behavioral Science Unit as a Supervisory Special Agent and Criminologist.
Robert Ressler has been a consultant for Hard Copy, Profiler and Court TV. He made media appearances on A Current Affair, Serial Killers, Forces Beyond, Psychic Detectives, and CNN News talk.
Robert Ressler received the Amicus Award, Psychiatry & Behavioral Science Section Award, Queen Sofia Center's Silver Medal Award and the Carl Schurz High School Hall of Fame Award.