PSO Director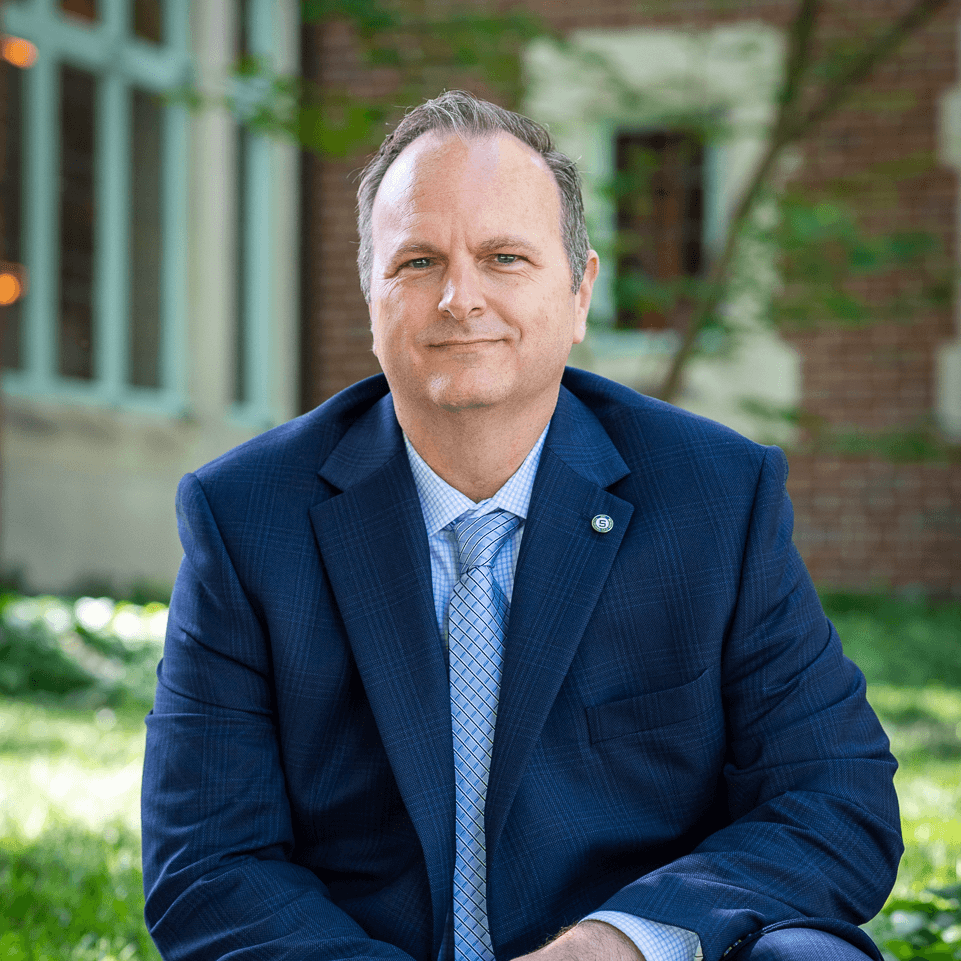 Jeremy Wilson
Professor
Email: jwilson@msu.edu
Biography

Dr. Jeremy M. Wilson is a Professor of the School of Criminal Justice at Michigan State University (MSU), where he also founded and directed the Center for Anti-Counterfeiting and Product Protection and the Program on Police Consolidation and Shared Services. Prior to joining MSU, Dr. Wilson was a Behavioral Scientist at the RAND Corporation, where he led the development of the Center on Quality Policing and the Police Recruitment and Retention Clearinghouse. He has held a wide variety of appointments and honorary titles at prestigious institutions around the world, and has served as an instructor for numerous law enforcement, brand protection, and supply chain training programs.

As a scholar, educator, advisor, and consultant, Dr. Wilson has collaborated with police agencies, communities, task forces, multinational corporations, professional associations, governments, and other public and private entities throughout the U.S. and the world on many complex public safety problems, and he has led over $14M of projects sponsored by the U.S. Congress, various units of the U.S. Departments of Justice and Interior, community and institutional foundations, local governments, police departments, professional associations, and companies. Among other areas, he has written over 160 publications for practitioners and scholars on police staffing and personnel planning, organizational consolidation, resource allocation, performance assessment and ROI, community policing, brand protection, product counterfeiting, field interventions for violence prevention, data and measurement, empirical modeling and evaluation. He serves on the Board of Directors for the National Crime Prevention Council and on the editorial board of the Journal of Economic Criminology, and he is a member of the International Association of Chiefs of Police, Police Executive Research Forum, American Society of Evidence-Based Policing, Michigan Association of Chiefs of Police, and International AntiCounterfeiting Coalition.

Recently, the MSU Innovation Center recognized him with the Corporate Connector Award for his extensive brand integrity partnership building with industry, and the Police Section of the Academy of Criminal Justice Sciences honored him with the O.W. Wilson Award for his contributions to police research and practice. He has received additional leadership, research, service, and supervisory awards by the American Society of Criminology, RAND Corporation, The Ohio State University, Indiana University, Michigan State University, Johnson & Johnson, Underwriters Laboratories, and the City of Lansing. For more information, see https://jeremywilson.org/.
PSO Collaborators

Ian Adams
Email: ian.adams@sc.edu
Biography

Ian T. Adams, Ph.D. is an Assistant Professor of Criminology and Criminal Justice at the University of South Carolina. His applied research program focuses on policing practices, with a specific interest in the personnel of policing, their tactics, and measuring policy outcomes linked to policy change. His policing research has been published in the top general field journals of both criminal justice and public administration, including Justice Quarterly, Criminology and Public Policy, and Public Administration Review. He appears regularly in media outlets to speak about policing policy, practice, and problems, including recent coverage at The Washington Post and a Frontline documentary on police lethal use-of-force. Dr. Adams leverages his nearly twenty years of experience as a police practitioner to seek out opportunities for bridging academic and practitioner concerns, with the goal of improving the institution of policing for both those who work inside it and the communities that rely upon its services. Find his current CV here.
---
---
Erik Alda
Email: ealda@marymount.edu
Biography

Dr. Erik Alda is an Assistant Professor in the Criminal Justice Department at Marymount University, in Virginia. He received his PhD in Criminology and Public Policy from American University in 2017. His research interests lay at the intersection of performance measurement (Efficiency) of criminal justice institutions and comparative criminology, with a focus on developing countries. An important strand of his research examines the efficiency of criminal justice institutions and, in particular, of police organizations. In particular, he examines how police organizations can improve their performance by efficiently reallocating their resources to maximize their service delivery. He has conducted comparative research on this topic in various countries in Latin America and the Caribbean, Eastern Europe, and Sub-Saharan Africa. Erik is also working with governments to design and evaluate the performance of their criminal justice sector to inform policy and program design that can lead to more efficient use of public resources. Another strand of his research studies focuses on evaluating public policies in developing countries by analyzing large administrative datasets. In addition to his research interests, Erik has ongoing collaborative research projects in Spain, Mexico, Chile, El Salvador, Honduras, and the US. Learn more about Erik's research on his website.
---
---
Sarah Charman
Email: sarah.charman@port.ac.uk
Biography

Dr. Sarah Charman is a Professor of Criminology at the University of Portsmouth, UK and Editor-in-Chief of the International Journal of Law, Crime and Justice. She has researched and published widely in the last 25 years on the sociology of policing and the policing organization, most notably on policing cultures, police leadership, police recruits and pandemic policing.  Her current research focuses on the areas of police wellbeing and police leavers.
---
---
Steve Chermak
Email: chermak@msu.edu
Biography

Dr. Steven Chermak (Ph.D., State University of New York at Albany) is a Professor in the School of Criminal Justice at Michigan State University and a lead investigator affiliated with The National Consortium for the Study of Terrorism and Responses to Terror (START). Dr. Chermak's research has focused on policing, terrorism, and school violence.

First, his research on policing has involved working with police organizations to implement and then evaluate staffing and the effectiveness of various crime control strategies. Some of his work has explored community policing in various communities, including understanding how to measure community policing, understanding the role of the media and media coverage, and identifying organizational obstacles to implementing community policing. He has also helped police organizations understand public perceptions of their department, and identify staffing and organizational issues, and discuss ways to manage these challenges. Some of the law enforcement agencies he has collaborated to study staffing issues include the Michigan State Police, the Louisville Police Department, Indianapolis Police Department, Grand Rapids Police Department, Baltimore Police Department, Cedar Rapids Police Department, Highland Park Public Safety, and the Saugatuck Police Department. Second, he has received funding from the National Institute of Justice, to study the criminal and terrorist activities of domestic extremists. Working with a colleague at the John Jay College of Criminal Justice (Professor Joshua Freilich), this funding has supported the creation of the United States Extremist Crime Database—a national open-source database that includes data on the violent and financial crimes committed by extremists in the United States. He studies issues related to radicalization, investigation of terrorists and terrorist organizations, and responding to terrorism. Finally, he is currently funded by the National Institute of Justice to build a database that includes all fatal and non-fatal school shootings in the United States. This database will allow for a better understanding of the individuals and circumstances under which individuals attack schools.

Dr. Chermak's research has been funded by the Department of Homeland Security, National Institute of Justice, and the Michigan State Police. He has published two books, six edited books, and numerous research reports. His research has appeared in a number of journals including Journal of Quantitative Criminology, Criminology and Public Policy, Justice Quarterly, Policing: An International Journal of Police Strategies and Management, Journal of Criminal Justice, Criminal Justice Policy Review, and the Journal of Crime, Conflict, and the Media.
---
---
Terry Cherry
Email: cherryt@charleston-sc.gov
Biography

Senior Police Officer Terry Cherry currently serves as the recruiter for the City of Charleston Police Department in Charleston, South Carolina. In 2020, she was selected as a NIJ LEADS scholar and was the recipient of IACP's 40 under 40. In 2021, she received the NAWLEE Ina Mae "Tiny" Miller Award for innovation and was selected to serve on the working group of the National Policing Institute's Council for Police Reforms and Race. She is currently a National Policing Institute fellow, a New Blue fellow and was recently chosen for the Center for Homeland Defense and Security's Emergence program. Her articles have been published in IACP Police Chief Magazine, online for Police1, and in various academic journals. Senior Police Officer Cherry holds a BA from UCLA, an MBA in global business from Pepperdine University, and is currently pursuing her DPA from Valdosta State University.
---
---

Samantha Clinkinbeard
Email: sclinkinbeard@unomaha.edu
Biography

Samantha S. Clinkinbeard is a Professor in the School of Criminology and Criminal Justice, Reynolds Professor of Public Affairs and Community Service, and Assistant Dean in the College of Public Affairs and Community Service at the University of Nebraska at Omaha. Currently, her research is focused on women in policing, including the presence of masculinity and issues surrounding recruitment and retention. She has published a series of manuscripts and book chapters surrounding motivations and barriers to policing aspirations and workforce entry. Additional work on recruitment and retention is forthcoming, resulting from approximately 50 in-depth interviews she conducted with women in law enforcement. Further, she collaborates with local agencies on evaluating officer wellness programming funded by the COPS office Law Enforcement Mental Health and Wellness Act (LEMHWA). She has worked closely with the Nebraska Association of Women Police for several years and is currently collaborating on a best practices dissemination project with the International Association of Women Police (IAWP) and United Nations Women.
---
---
Gary Cordner
Email: gcordner@gmail.com
Biography

Dr. Gary Cordner is academic director in the Police Academy/Education and Training Section of the Baltimore Police Department. Most recently he served as chief research advisor for the National Institute of Justice (NIJ) LEADS Scholars Program. He was a CALEA (Commission on Accreditation for Law Enforcement Agencies) Commissioner for nine years and has been associated with the Center for Problem-Oriented Policing since its inception. He is Professor Emeritus at Eastern Kentucky University, where he served as Dean of the College of Justice & Safety. Earlier in his career, he was a police officer and police chief in Maryland and obtained his Ph.D. from Michigan State University. Cordner was founding editor of Police Quarterly and is a past editor of the American Journal of Police; author of Police Administration (10th edition); and co-author of Police & Society (8th edition). He authored several monographs for the COPS Office and NIJ, was co-PI of the National Police Research Platform and is a past president of the Academy of Criminal Justice Sciences (ACJS).
---
---

Nick Corsaro
Email: corsarns@ucmail.uc.edu
Biography

Nicholas Corsaro is Associate Professor in the School of Criminal Justice at the University of Cincinnati and Director of the Center for Police Research and Policy. His research focuses on the role of the police in crime prevention, police organizations, and use of force studies, with a particular emphasis on the use of strategies, tactics, and organizational policies. He has served as a principal investigator for a number of projects totaling over $10 million in external research support across various urban police agencies and has worked to develop rigorous evidence regarding the most viable, effective, and efficient practices that police have used to address serious crime problems.
---
---

Jacqueline Drew
Email: j.drew@griffith.edu.au
Biography

Dr Jacqueline Drew is an Associate Professor with the School of Criminology and Criminal Justice and Griffith Criminology Institute and the Deputy Director of the Academy of Excellence in Financial Crime Investigation and Compliance, Griffith University, Australia. Jacki is a psychologist, holding a PhD in organisational psychology. Jacki has over 20 years of experience in law enforcement, as a practitioner and researcher. Jacki began her career in law enforcement with the Queensland Police Service (QPS), Australia. She undertook various roles, working in Equity and Diversity, Recruitment and the Leadership Centre. Jacki became a tenured academic at Griffith University in 2007. Jacki's work focuses on police organisational practice and the organisational experiences of police personnel. She provides expert advice to law enforcement on organizational systems and personnel practices in the areas of police mental health, suicide, police leadership, career paths of women police, recruitment, selection and retention of police and best practice in police promotion systems. She works across Australia with State police organisations and other key stakeholder groups, including the Australian Institute of Police Management (AIPM). Jacki works internationally with law enforcement in the United States (US). She is a lead investigator on a national (US) biennial survey research program focused on police mental health. This research is being undertaken in collaboration with the US Fraternal Order of Police (FOP), the largest organisation of its type in the world. Jacki has recently been awarded an Australian Research Council (ARC) (Linkage) Grant, working with Queensland Police Commissioner Katarina Carroll, to develop a workplace health and wellbeing early warning system to improve the mental health and wellbeing of police officers. She also holds an ARC (Discovery) Grant focused on gender equity initiatives across Australia and New Zealand.
---
---

Neil Filosa
Email: filosane@msu.edu
Biography

Neil Filosa is a Ph.D. student in economics at Michigan State University who researches the police labor market. He is interested in the causes and consequences of changes in police recruitment and retention. His current research uses administrative data to investigate declining police retention and analyze which officers and police agencies are most affected.
---
---
Anthony Gibson
Email: gibsona@charleston-sc.gov
Biography

Sergeant Anthony Gibson started at the Charleston Police Department as an intern in 2013 and now serves as the Recruitment, Selection & Retention Supervisor. In this role, he manages the department's recruitment initiatives, the unit's related research efforts, the implementation of various talent acquisition strategies, and has renewed the agency's commitment to officer retention through critical research and analysis. Additionally, he oversees the department's commitment to the 30x30 Initiative, numerous mentorship and internship programs, as well as, the selection and hiring processes. Sergeant Gibson believes in blending the strengths of research and data with the dynamic nature of law enforcement to create precise solutions to modern day policing challenges. His research interests include resource allocation, officer motivations, selection criteria, and officer retention strategies.

Currently, Sergeant Gibson is managing a research-practitioner partnership to explore predictive models capable of identifying and assisting officers at-risk of prematurely leaving law enforcement through the American Society of Evidence-Based Policing's inaugural Applied Criminology and Data Management cohort.  Sgt. Gibson has a B.S. in Psychology and a Master's of Public Administration.
---
---
Clifford Grammich
Email: grammich@birdhill.us
Biography

Clifford A. Grammich, Ph.D., is director of Birdhill Research and Communications, LLC. Dr. Grammich has more than 25 years of social science research and communications experience. Much of his experience has been as a communications analyst with the RAND Corporation, where his projects included police staffing and public safety, among other issues. At RAND, Dr. Grammich assisted Dr. Wilson with a COPS project on police recruitment and retention in the contemporary environment, co-authoring both a volume of conference proceedings and a monograph summarizing lessons on recruiting and retaining effective police workforces.

As an independent contractor, Dr. Grammich has assisted several other policing projects of Dr. Wilson's, including compiling resources on police consolidation and shared services, conducting field research for an NIJ multisite evaluation of police contracting and consolidation and shared services, and co-authoring more than a dozen publications on police organization and staffing. Dr. Grammich has also co-authored peer-reviewed work on emerging crimes, communities, demographics, public opinion, and social policy. He is a past president of the Association of Statisticians of American Religious Bodies, for which he has overseen decennial county-level enumerations of hundreds of religious bodies.
---
---
Jeff Gruenewald
Email: jgruenew@uark.edu
Biography

Dr. Jeff Gruenewald (Ph.D., Criminal Justice, Michigan State University, 2009) serves as Director of the Terrorism Research Center (TRC) and Professor in the Department of Sociology & Criminology at University of Arkansas. He is a PI for the American Terrorism Study (ATS), co- U.S. Extremist Crime Database (ECDB), and Bias Homicide Database (BHDB). Dr. Gruenewald's research has been funded by the National Institute of Justice and Department of Homeland Security through the START Center. He has extensive experience in leading terrorism and homeland security projects that span multiple years and involve collaborative research teams of faculty, staff, and students from across different universities and government agencies.

Dr. Gruenewald has published over 50 peer-reviewed articles, mostly on topics related to terrorism, other forms of extremist violence, and the policing of terrorism. He has presented his research findings at national and international conferences, and has produced numerous research briefs, media reports, and other transitional products to promote wider consumption of his work. Dr. Gruenewald continues to teach graduate and undergraduate courses on topics of terrorism and homeland security, hate crime, and other criminal justice matters.
---
---
Russell Hassan
Email: hassan.125@osu.edu
Biography

Russell S. Hassan is a professor and the Milton A. and Roslyn Z. Wolf Chair in Public Affairs at Ohio State University's John Glenn College of Public Affairs. He earned his Ph.D. in 2010 from the State University of New York in Albany. He has done extensive research on how leadership and management practices shape work motivation, commitment, and performance of public sector employees, particularly those who work in law enforcement organizations. He is currently examining diversity management practices in law enforcement organizations and how such practices shape the recruitment and retention of diverse law enforcement officers. His research has appeared in leading public administration journals including the Journal of Public Administration Research and Theory, Public Administration Review, Public Management Review, and Review of Public Personnel Administration. Dr. Hassan is currently a co-editor of the International Public Management Journal. He was the Division Chair of the Public and Nonprofit Division of the Academy of Management and the Communications Secretary of the International Research Society for Public Management. Dr. Hassan is affiliated with the Local Government Research Initiative at the University of North Carolina at Chapel Hill and the Center for Organization Research and Design at Arizona State University. He is a Visiting Professor in the School of Business and Social Sciences at Aarhus University in Denmark.
---
---

Shawn Hill
Email: shawnhill@umail.ucsb.edu
Biography

Shawn Hill is a police commander and a Ph.D. student at the University of California Santa Barbara in the department of communication. He is an NIJ LEADS Scholar, National Policing Institute Executive Fellow, a member of the Community Policing Committee of the International Association of Chiefs of Police and served as a member on the Bureau of Justice Assistance Executive Session of Police Leadership. Shawn's research interests include examining relationships between the police and the public, police legitimacy, and police culture through an intergroup communication and accommodation lens. He has published peer-reviewed journal articles, book chapters, and co-edited the interdisciplinary volume, The Rowman and Littlefield Handbook on Policing, Communication and Society. He was guest editor of the special issue of Group Processes and Intergroup Relations titled, "The Police and Those Policed." He is currently involved in the implementation and evaluation of intergroup interventions between the police and the public, and researching police recruitment from an intergroup communication perspective.
---
---
Somin Kim
Email: kimsomi1@msu.edu
Biography

Somin Kim is a master's student in the School of Criminal Justice at Michigan State University. She received her bachelor's degree in Criminal Justice from the University of Cincinnati in 2022. Her special interests include policing, police organization, recruitment & retention, and organizational justice. She is currently working with Professor Wilson as a graduate assistant.
---
---
Kate Linklater
Email: kate.linklater@pansw.org.au
Biography

Dr. Kate Linklater is a policing scholar specialising in organisational change strategies and outcomes. Kate is particularly interested in how changes to internal policies impact on police culture and wellbeing within policing organisations. Kate's research is underpinned by inclusion capital theory. Kate was the winner of the 2021 Australasian Council of Women and Policing Excellence in Research on Improving Policing and Law Enforcement for Women Award and an Emerging Scholar Award at the 2020 Diversity in Organizations, Communities & Nations Conference.

Kate is both a Lecturer in Policing at Western Sydney University and the Research Officer at the Police Association of New South Wales in Australia. Prior to academia, she was a sworn police officer in the New South Wales Police Force for twenty-three years, serving most of her time as a detective.
---
---
Maureen McGough
Email: maureen.mcgough@nyu.edu
Biography

Maureen Q. McGough is the co-founder of the 30x30 Initiative, a national grassroots movement to improve the representation and experiences of women in policing. Launched in 2021, 30x30 has amassed over 200 agency partners - including major metros like NYPD and LAPD, state agencies, mid-sized and small local agencies, university departments, and federal law enforcement agencies, and is supported by partnerships with NAWLEE, NPI, PERF, and other police professional organizations. Maureen is also Chief of Strategic Initiatives for the Policing Project at NYU law, where she oversees national efforts to develop national standards for police departments. She joined the Policing Project from the National Police Foundation, where she led the non-profit's research, training, and technical assistance efforts as Director of National Programs. Prior to joining the National Police Foundation, Maureen spent a decade with the federal government in various roles with the US Department of Justice and US Department of State. She served as Senior Policy Advisor to the Director of the National Institute of Justice – the USDOJ's research, development, and evaluation agency – where she led agency efforts to advance evidence-based policing and implement systems-level criminal justice reform initiatives. Additional federal experience includes serving as counsel on terrorism prevention to the Deputy Attorney General, Special Assistant U.S. Attorney for the District of Columbia, and coordinator for federal AIDS relief efforts through the U.S. Embassy in Kigali, Rwanda. Maureen is a member of the FBI's Law Enforcement Education and Training Council, an executive board member for the American Society of Evidence-Based Policing, and is a recent public leadership executive fellow with the Brookings Institution. Maureen is an attorney and earned her J.D. from the George Washington University Law School.
---
---
Toby Miles-Johnson
Email: t.miles-johnson@westernsydney.edu.au
Biography

Associate Professor Dr. Toby Miles-Johnson has a national and international profile as a policing scholar specialising in quantitative and qualitative methodologies. Having researched with different institutions and groups of people in national and international settings, Toby specialises in research with police organisations, national security agencies, international defence agencies, and diverse groups of people, and people categorised as vulnerable or hard to reach. He has conducted multiple research projects in collaboration with six police organisations around Australia as well as with the Australian Federal Police, two police organisations in the UK, and three police departments in the US.

Toby is interested in how institutions such as police and other national/international security agencies, respond to and engage with all citizens when experiencing victimisation or when professional engagement occurs. His research and work in policing has been cited and discussed in key policing documents. Toby's work and research has contributed to key areas on 'Police Staffing', 'Police Training' and 'Policing Diverse Communities' within Australia, the UK, and the US.
---
---
Scott Mourtgos
Email: scott.mourtgos@utah.edu
Biography

Scott Mourtgos is a Ph.D. Candidate in the Political Science Department at the University of Utah, a National Institute of Justice LEADS scholar, and a Deputy Chief of Police with the Salt Lake City Police Department. Scott received a Bachelor's degree in Criminal Justice from Weber State University and a Master's degree in Forensic Psychology from the University of North Dakota. After completing his undergraduate degree, Scott became a police officer and is now a police executive with nearly two decades of professional experience. As a researcher, Scott focuses on policing and criminal justice policy. His interests are wide-ranging, including public perception of police and the criminal justice system, use-of-force, deterrence theory, sexual assault investigations, personnel issues, and program evaluation. Underlying these interests is a focus on quantitative methods, especially Bayesian techniques. Scott's recent work has appeared in Criminology & Public Policy, Justice Quarterly, Journal of Criminal Justice, and other journals. Scott also serves on the Police Executive Research Forum's (PERF) Research Advisory Board.
---
---
Rick Myers
Email: richardwmyers@gmail.com
Biography

Chief Richard Myers has more than 40 years of experience in law enforcement and has served as a chief at agencies across the country ranging in size from 5 to over 1,000 employees. He holds Bachelor's and Master's degrees from Michigan State University and leadership roles in several organizations, including the Major Cities Chiefs Association, PERF, Wisconsin Chiefs of Police Association, and the Commission on Accreditation for Law Enforcement. He has provided expertise in training, process improvement, capacity building, and management studies as a consultant. Since August 2022, Myers has served as the Interim Police Chief of Commerce City, CO.
---
---
Justin Nix
Email: jnix@unomaha.edu
Biography

Justin Nix is a Distinguished Associate Professor in the School of Criminology and Criminal Justice at the University of Nebraska Omaha, where he teaches classes on policing and coordinates the Master of Arts degree program. He earned his Ph.D. from the University of South Carolina in 2015. His research interests include police legitimacy and officer decision-making. To date, Justin has authored or co-authored more than forty peer-reviewed journal articles on these topics, as well as several book chapters, research briefs, and op-eds. He has served as a consultant to the National Police Foundation, the COPS Office, and the Department of Homeland Security. In 2019, Justin was one of four early career researchers selected by the National Institute of Justice for its LEADS (Law Enforcement Advancing Data and Science) Academics pilot program. He is also a member of the Crime and Justice Research Alliance's expert panel, and frequently engages with local and national media on issues pertaining to policing and criminal justice.
---
---
Guðmundur Oddsson
Email: goddsson@unak.is
Biography

Dr. Guðmundur Oddsson is an Associate Professor of Sociology at the Faculty of Social Sciences at the University of Akureyri, Iceland. He earned a Ph.D. in Sociology from the University of Missouri, Columbia, in 2014 and was Assistant Professor in the Department of Sociology and Anthropology at Northern Michigan from 2014–2017. His research focuses on social control, deviance, and class inequality, particularly the subjective dimensions of class. Oddsson has published in journals such as Acta Sociologica, Current Sociology, and The Sociological Quarterly and is the lead author of a chapter in The Making of a Police Officer: Comparative Perspectives on Police Education and Recruitment published by Routledge in 2020.  
---
---

Rachael Rief
Email: rrief@unomaha.edu
Biography

Rachael M. Rief earned her Ph.D. from the School of Criminology and Criminal Justice at the University of Nebraska at Omaha in 2023. She currently serves as a post-doctoral researcher at the University of Memphis Public Safety Institute. Her research interests include police practices, police recruitment and retention, and police officer stress and well-being. She is currently working on a research project aimed at learning more about the recruitment and retention of female officers using a sample of nearly 50 in-depth interviews with women in law enforcement. Her work has been featured in outlets like Police Chief Magazine, Criminal Justice Behavior, Police Quarterly, and Journal of Criminal Justice.
---
---

Rosa Rivera
Email: river159@msu.edu
Biography

Rosa Rivera is a PhD student in the School of Criminal Justice at Michigan State University. She previously received her bachelor's and master's degrees from Loyola University of Chicago. Her interests include program evaluation research, community violence prevention, and juvenile delinquency. Rosa is working with Dr. Jeremy Wilson as a graduate assistant.
---
---
Ann Marie Ryan
Email: ryanan@msu.edu
Biography

Ann Marie Ryan is a professor of organizational psychology at Michigan State University. Her major research interests involve improving the quality and fairness of employee selection methods, and topics related to diversity and justice in the workplace. In addition to publishing extensively in these areas (she has published over 200 peer reviewed articles and book chapters), she regularly consults with organizations on improving assessment processes. Dr. Ryan is a past president of the Society of Industrial and Organizational Psychology, past editor of the journal Personnel Psychology, and former associate editor of American Psychologist and currently serves on the editorial boards of several journals. In 2011 she received the Distinguished University Professor Award from MSU. In 2013 she received SIOP's Distinguished Teaching Contributions Award and the Academy of Management's Sage Award for Outstanding Scholarly Contributions to the Study of Diversity. She is a fellow of SIOP, the American Psychological Society, and the American Psychological Association (Divisions 5 & 14). She was awarded the APAGS 2018 Raymond D. Fowler Award for outstanding contributions to student professional development. She also has served on numerous technical advisory boards and committees for federal government agencies, consulting firms, and private industry. She was recipient of the 2021 Michael R. Losey Excellence in Human Resource Research Award and the 2022 MSU Outstanding Faculty Mentor Award. She currently serves on the SIOP Government Relations Initiative on Law Enforcement, focused on connecting policing agencies with I/O psychology knowledge and practice, and has served on the Michigan Commission on Law Enforcement Standards (MCOLES), Recruiting Committee.
---
---

Jon Shane
Email: jshane@jjay.cuny.edu
Biography

Jon M. Shane is Professor in the Department of Law, Police Science and Criminal Justice Administration at John Jay College of Criminal Justice. Dr. Shane has published in leading criminal justice and policing journals, including Crime Science, Journal of Criminal Justice, Justice Quarterly, Policing: An International Journal of Strategies and Management and Police Practice and Research and with Springer and Routledge Press.
---
---
Natalie Todak
Email: ntod@uab.edu
Biography

Dr. Natalie Todak is an Associate Professor of Criminal Justice at the University of Alabama at Birmingham. She uses qualitative and mixed research methods to study critical issues in policing. Her current work is focused on police diversity, culture, misconduct, and whistleblowing. In 2019, she was selected as a National Institute of Justice LEADS Academic, in recognition of her collaborative work with agencies to further evidence-based policing. In 2022, she was the American Society of Criminology, Division of Policing, Early Career Award winner, which recognizes outstanding scholarly contributions to the field of policing by someone who has received his or her Ph.D. degree within the last five years.
---
---
Jemma Tyson
Email: jemma.tyson@port.ac.uk
Biography

Dr. Jemma Tyson works at the School of Criminology and Criminal Justice, University of Portsmouth and completed her PhD in 2019. This focused on the policing of disablist hate crime. engaging with both service users and service providers. She has published within the field of hate crime and policing, and is currently researching the issue of voluntary resignations from the police service.