Increasing Diversity in SCJ Graduate Programs
May 11, 2022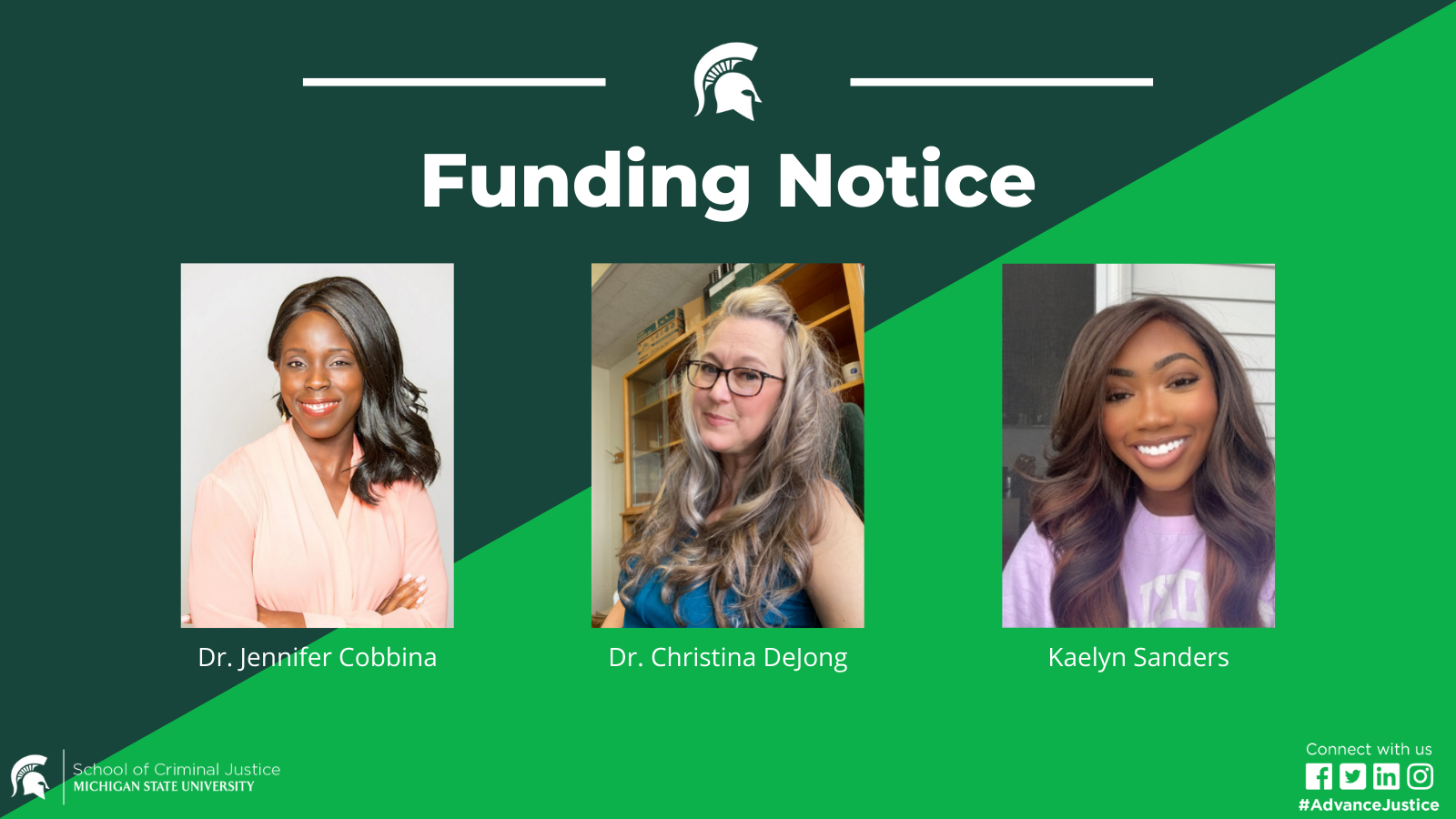 A team of researchers in the School of Criminal Justice received funding from the MSU Graduate School under the Prospective Doctoral Student Recruitment and Retention Program to enhance inclusion and retention of students from underrepresented groups in the Master's and Doctoral programs.
Faculty members Dr. Jennifer Cobbina-Dungy, Dr. Christina DeJong, and doctoral student Kaelyn Sanders, wrote and submitted the proposal to dovetail into efforts to improve racial and ethnic diversity in our Master's program. Proposed efforts include a 3+2 initiative, which allows students from Minority Serving Institutions (MSI's) to gain both a Bachelor's degree through their home institution and a Master's Degree in Criminal Justice from MSU within five years.
Funds from the Graduate School will be used to create support groups, build professional networks with alumni, assess student inclusion and engagement, and engage in targeted recruiting. In addition, a core group of faculty will serve as mentors to students in this program.
This project underscores the commitment of The School of Criminal Justice to diversity, equity, and inclusion as we continue to build an inclusive environment for our graduate students.