Kaelyn Sanders
Students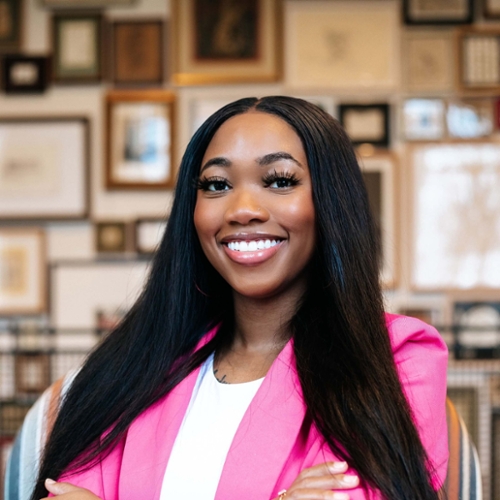 PhD Student
School of Criminal Justice
BA 2020, The Ohio State University
1407 S. Harrison Rd.
East Lansing, MI 48823
Links
Podcasts
---
Biography
Kaelyn Sanders is a fourth-year Ph.D. student in the School of Criminal Justice at Michigan State University. In her research, she explores the experiences of people on probation and parole, their (re)integration, and their digital literacy through critical and intersectional approaches. Her research has been published in the Journal of Criminal Justice and Feminist Criminology. Kaelyn is also a National Science Foundation GRFP Fellow.
She received a B.A. in Sociology and Criminology from The Ohio State University. As a Ph.D. student, Kaelyn has worked on program evaluation projects for reentry and gun violence programs in the state of Michigan. Kaelyn also serves as the graduate assistant for her program's Prospective Doctoral Student Recruitment and Retention Program Grant. In this role, she works to increase DEI in her graduate program by meeting with students at minority-serving institutions and assessing areas where current graduate students can be better supported. She also previously held a summer graduate research associate position at Arnold Ventures working on their pretrial justice team and interned at a local probation and reentry program in Lansing, Michigan.
She is a member of the American Society of Criminology and the Academy of Criminal Justice Sciences. Outside of school, Kaelyn enjoys traveling, exercising, reading, listening to podcasts, and spending time with loved ones.
---
Research Interests
System-involved populations
Community Supervision
(Re)entry and (Re)integration
Critical Criminology
Intersectionality
Digital Literacy
Qualitative Methods
Mixed Methods
---
Publications
Roddy, A., Sanders, K., Sarver, C., & Salisbury, E. (in press). Financial marginalization, housing
access, transportation, and employment: Intersectional considerations in women's reentry. Kansas Law Review.

Sanders, K., Hoskins, K.M., & Morash, M. (2023). A first step in understanding influences on
system-involved women's changes in financial need. Feminist Criminology.

Sanders, K. (2022). "The second sentencing": A qualitative exploration of women going up
for parole. Feminist Criminology, 18(2).

LaBerge, A., Mason, M., & Sanders, K. (2022). Police dispatch times: Social disorganization and
neighborhood disadvantage. Journal of Criminal Justice, 79.

Sanders, K. (2021). A qualitative exploration into the differential financial experiences of women on probation or parole. MSU AGEP Science Today Bulletin, 9(1): 15-16.
---