Scott Wolfe
Faculty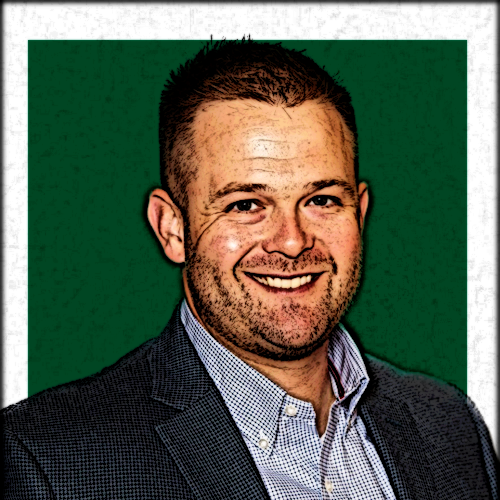 Professor | Associate Director | Director of PhD Program
School of Criminal Justice
PhD 2012, Arizona State University
MA 2008, University of Louisville
BA 2006, Ohio Northern University
510 Baker Hall
655 Auditorium Rd.
East Lansing, MI 48824
Links
---
Biography
Scott Wolfe is a Professor, Associate Director, and Director of the PhD Program in the School of Criminal Justice at Michigan State University. He also is Director of the Michigan Justice Statistics Center. Scott received his PhD in criminology and criminal justice from Arizona State University. His research focuses on policing, organizational justice, and criminological theory and has been funded by the National Science Foundation, National Institute of Justice, Bureau of Justice Assistance, and Bureau of Justice Statistics. Scott and his team have partnered with the Michigan State Police (MSP) for the past few years to help the agency identify the extent of racial disparity in troopers' traffic stop behavior. They are currently conducting an experimental evaluation of an intervention developed by MSP to address traffic stop racial disparity. In other current projects, Scott is examining the physiological, psychological, and emotional factors that impact police officers' decision-making process. His research also examines "what works" in police officer training, the role of organizational justice in producing favorable behaviors and attitudes among police officers, the impact of public criticism on police, the impact of de-policing on crime rates, and the legal socialization process.
---
Current Research
Scott Wolfe (PI), "Core Capacity and Special Emphasis SAC Projects: Michigan Statistical Analysis Center 2021." Bureau of Justice Statistics. Amount: $392,371.

Scott Wolfe (PI), "Saginaw Community, Offender, and Victim Cooperation Initiative." Department of Justice, Bureau of Justice Assistance, Strategies for Policing Innovation (SPI). Amount: $646,706

Brent Scott (PI), John Hollenbeck (Co-PI), Joe Hamm (Co-PI), & Scott Wolfe (Co-PI), "Improving Officer Safety and Decision-making by Understanding and Harnessing Within-Officer States and Between-Officer Traits." National Science Foundation. Amount: $499,884
---
Areas of Expertise
Police and policing
Organizational justice
Racial disparities in policing outcomes
Police training evaluation
---
Publications
Carter, T.*, Wolfe, S.E., Nam, Y.*, & Lawson, S.* (2023). Front porch roll calls: An innovative approach to community-oriented policing in Saginaw, MI. Policing: An International Journal

Nam, Y.*, Wolfe, S.E., & Nix, J. (2022). Does procedural justice reduce the harmful effects of perceived ineffectiveness on police legitimacy? Journal of Research in Crime & Delinquency

Wolfe, S.E., McLean, K., Rojek, J., Alpert, G.P., & Smith, M.R. (2022). Advancing a theory of police officer training motivation and receptivity. Justice Quarterly, 39(1), 201-223.

Carter, T.* & Wolfe, S.E. (2021). Explaining the relationship between neighborhood disorder and crime fear: The perceptual role of neighbors and the police. Journal of Criminal Justice, 77.

McLean, K., Wolfe, S.E., Rojek, J., Alpert, G.P., & Smith, M.R. (2020). A randomized-controlled trial of social interaction police training. Criminology & Public Policy, 19, 805-832.

Wolfe, S.E. & Lawson, S.G.* (2020). The organizational justice effect among criminal justice employees: A meta-analysis. Criminology, 58(4), 619-644.

Wolfe, S.E., Lawson, S.G.* Rojek, J., & Alpert, G.P. (2020). Predicting police officer seat belt use: Evidence-based solutions to improve officer driving safety. Police Quarterly, 23(4), 472-499.

Wolfe, S.E., Rojek, J., McLean, K., & Alpert, G.P. (2020). Advancing social interaction training to reduce the likelihood of officer use of force events. The ANNALS of the American Academy of Political and Social Science, 687(1), 124-145.
---