Dr. Chris Smith: 2021 Wall of Fame Inductee
May 10, 2022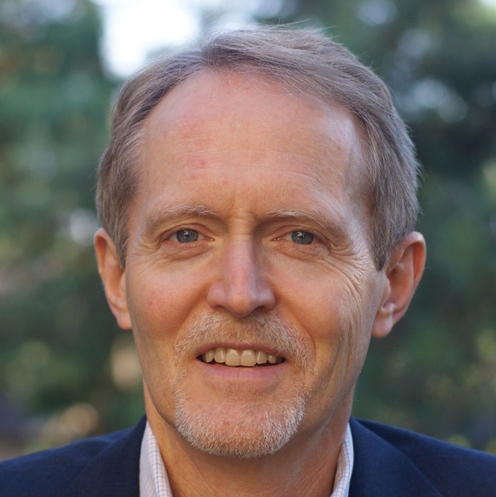 Dr. Christopher Smith is a 2021 inductee into the School of Criminal Justice Wall of Fame and a Professor at MSU since 1994.
Dr. Christopher Smith grew up in Kalamazoo, Michigan, with parents who were both professors at Western Michigan University. As a youth in the 1960s, Dr. Smith was exposed to civil rights activism through his parents' engagement in various issues, including their role as plaintiffs in the NAACP lawsuit that led a federal judge to order the desegregation of the Kalamazoo public schools. His parents' viewpoints and actions shaped the formation of his career goals and research topics on constitutional rights and inequality.
After graduating from Kalamazoo Central High School, Dr. Smith attended Harvard University to earn a degree in Government. During college, he sought to use his coursework and extracurricular experiences to prepare for an intended career in civil rights work. Thus, he completed internships at American Civil Liberties Union offices in Boston and Washington, D.C., and at the Office for Civil Rights of the U.S. Department of Health and Human Services in Seattle. After college, he was awarded a graduate fellowship that enabled him to study in England and earn a master's degree in Sociology at the University of Bristol.
Back in the United States, he initially enrolled in a J.D.-Ph.D. program at the University of Iowa. After deciding the Ph.D. program at Iowa was not a good fit for his interests, he transferred to the University of Washington School of Law for his second year of law school and then transferred again to finish his law degree at the University of Tennessee. Afterward, he earned his Ph.D. in Political Science at the University of Connecticut where his studies focused on the judicial system. In both Washington and Connecticut, he taught classes inside state prisons. These experiences heightened his interest in teaching as a career.
Dr. Smith's first faculty position was in the Political Science Department at the University of Akron where he spent seven years teaching courses on the U.S. Supreme Court, judicial processes, and criminal justice policy.
In 1994, he jumped at the opportunity to join the faculty at the MSU School of Criminal Justice and thereby move back to his home state. When he arrived in East Lansing, he was returning to the very campus where he lived in married student housing as a small child at Spartan Village and Cherry Lane Apartments while his parents were graduate students at MSU from 1961 to 1964.
During his nearly three decades on the MSU faculty, he received several awards including MSU's Teacher-Scholar Award (1997) and the annual award as the most outstanding teacher in MSU's College of Social Science (2012). Over the course of his career, he gained national recognition for his extensive publication record that includes 50 books and more than 130 scholarly articles and book chapters. His books include such titles as Courts and the Poor (1991), Courts and Public Policy (1993), and Constitutional Rights: Myths and Realities (2004). His most memorable research project led him to be invited to the U.S. Supreme Court to conduct interviews with the late Justice John Paul Stevens and resulted in the publication of a book, John Paul Stevens: Defender of Rights in Criminal Justice (2015).
While Dr. Smith originally wanted to be a civil rights lawyer due to his deep interest in constitutional rights and discriminatory aspects of the justice system, his career developed along a different path. Following the inspiration of his parents' community engagement, along the way he was a candidate for Congress, the head of the Michigan Coalition to Prevent Gun Violence, and an expert witness for legislative hearings on capital punishment. Yet, he primarily sought to advance equal justice by teaching the future leaders produced by the MSU School of Criminal Justice and writing about issues of justice for a national audience.