Steve Francis: 2020 Wall of Fame Inductee
July 28, 2022
Steve Francis is an inductee into the 2020 Criminal Justice Wall of Fame and the Acting Executive Associate Director of Homeland Security Investigations.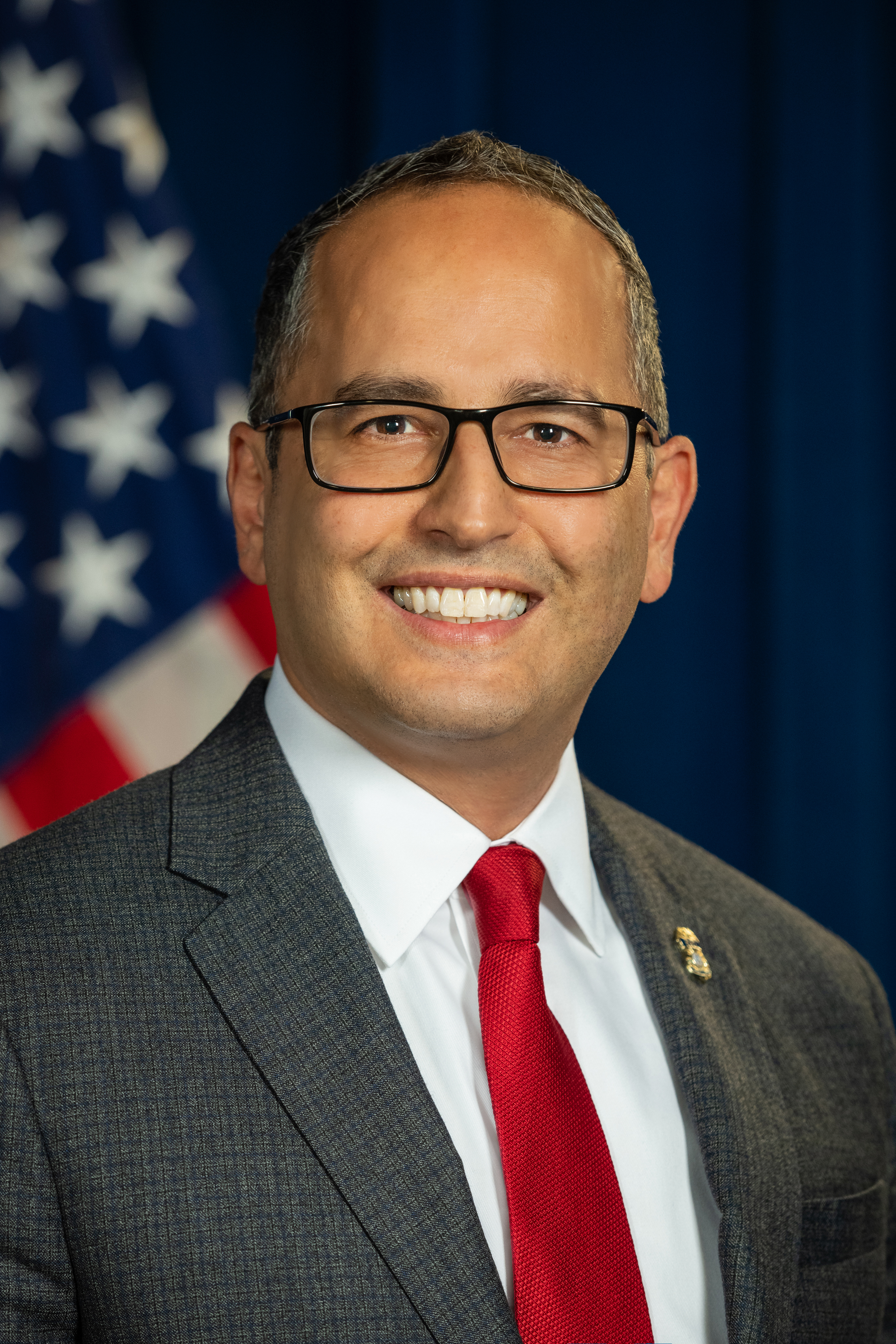 Steve Francis is a Chaldean-American born in Lebanon, the youngest of three brothers. When he was six months old, Steve's parents immigrated to the United States and settled in Southfield, Michigan. Growing up in the Detroit Metro area, which has a large Arab-American community, Steve maintained his family's language and traditions while assimilating into the broader community. While in elementary school, Steve felt called to serve the community through a career in law enforcement.
Michigan State University offered Steve a full academic scholarship, where he pursued a degree in Criminal Justice. Steve joined the criminal justice honors society Alpha Phi Sigma, which recognized him as the Outstanding Senior in Criminal Justice in 1997, the year he graduated. During his senior year, he augmented his studies with an internship at the Federal Protective Service. This assignment affirmed his desire to investigate crimes.
After graduation, Steve was appointed as a Special Agent with the Department of Health and Human Services, where he investigated healthcare fraud. In 2002, he became a Special Agent with Homeland Security Investigations (HSI), the investigative arm of the U.S. Department of Homeland Security. As a large agency with a broad investigative mission focused on transnational crime, HSI provided opportunities for Steve to investigate threats to national security and public safety.
Steve spent the early years of his career at HSI conducting undercover operations aimed at illicit networks, terrorist groups, and hostile nations that tried to steal and illegally export U.S. military hardware and sensitive technology.
Steve performed supervisory roles at HSI Headquarters and in Ohio and Michigan before he was appointed as Special Agent in Charge of the HSI Detroit field office in 2016. While in that role, Steve founded the Middle Eastern Law Enforcement Officers Association. In 2019, he was promoted as Assistant Director over Global Trade Investigations for HSI, overseeing all of HSI's counterproliferation and illicit trade investigations. In 2021, he was elevated to Acting Executive Associate Director of HSI, where he oversees more than 10,400 employees, including 7,000 special agents, assigned to 225 domestic offices and 80 foreign offices around the globe.
Steve has received several prestigious awards throughout his career, including the DHS Secretary's Award for Outstanding Achievement in Diversity Management, HSI Excellence in Public Service, DHS Civil Rights and Civil Liberty's "Game Changer" Award, Top 25 Trademark Influencers Award, and Michigan State University's 2020 Wall of Fame Award.
Steve's advice for students and alumni of the School of Criminal Justice is to always treat coworkers and employees with respect, be persistent, maintain a positive attitude, and focus on doing a good job. Steve encourages students and alumni to be open to new opportunities. By being open to new opportunities, Steve was able to see every state in the United States and visited multiple foreign countries doing exciting things.