Undergraduate Student Spotlight: Rachel Striks
July 24, 2019
Rachel Striks is a Senior at Michigan State University studying Criminal Justice with minors in Conservation, Recreation, and Environmental Enforcement and Leadership of Organizations. Before coming to MSU, Rachel grew up in Commerce township, Michigan (attending Walled Lake Central High School) and spent a lot of her free time outside pursuing activities such as kayaking, hiking, and running.
During her collegiate career, Rachel has taken advantage of the multiple study abroad/away opportunities available to Criminal Justice students. She attended a Freshman Seminar Away in Washington D.C. to study Space, Memory, and Justice; and Studied Abroad in South Africa as part of the Cash, Crime, Conflict, and Conservation program.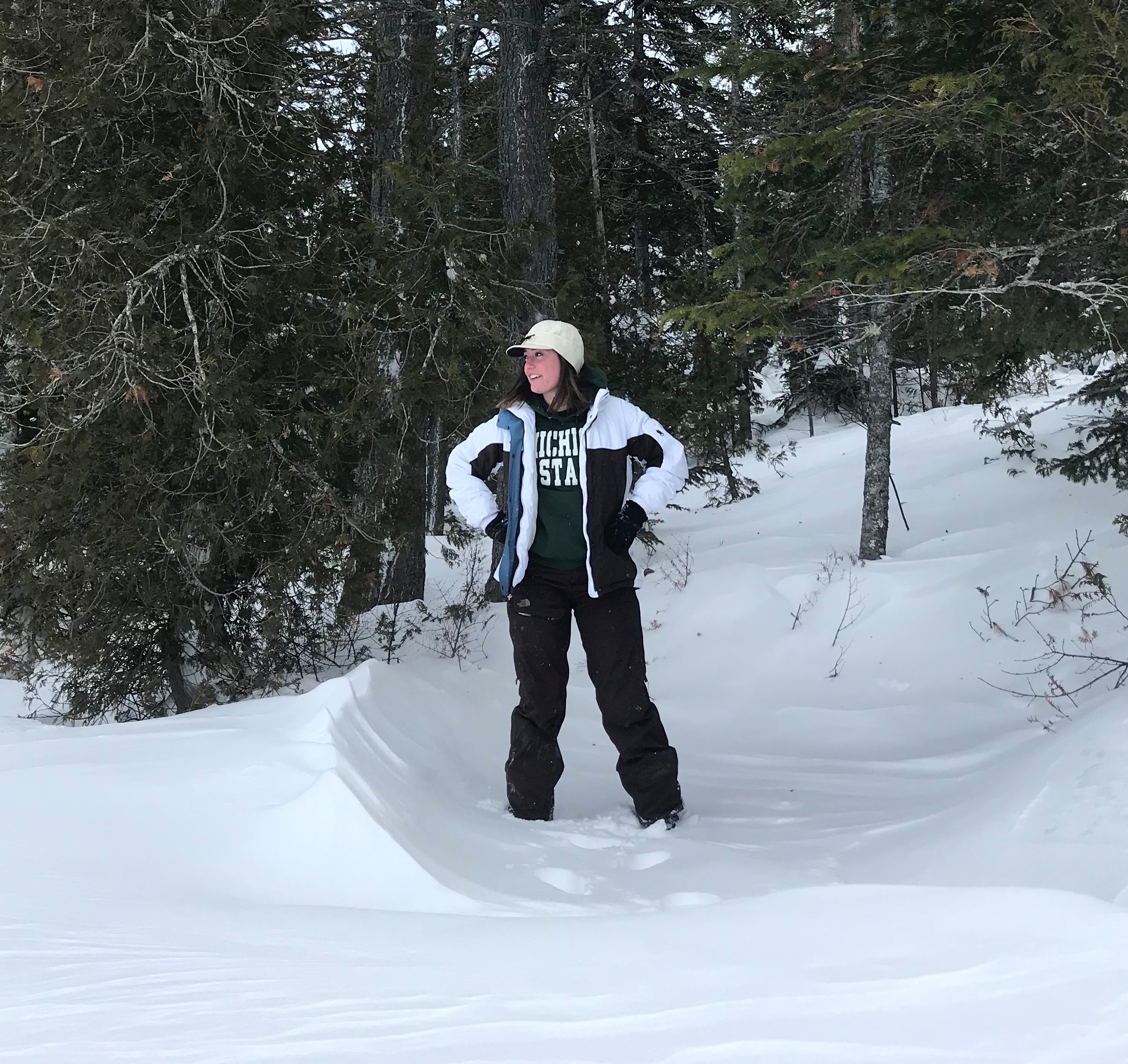 Rachel has also engaged in various internships and jobs during the last three years on campus. She has worked with Dr. Chermak as a Research Assistant on the United States Extremist Crime Database; worked on the Product Counterfeiting Database through A-CAPP; worked with Dr. Tom Holt's Department of Homeland Security Grant Project; and is currently finishing up an internship with the U.S. Department of Agriculture – Office of Inspector General. In addition to these internship and research projects, Rachel has maintained a Police Cadet position with the East Lansing Police Department, a position as a Greencoat with the MSU Police Department, and volunteers at Haven House in East Lansing. She was also awarded the Diane M. DiPonio Memorial Scholarship for the 2018-2019 and 2019-2020 Academic Years which Rachel says was a major blessing because "her work in law enforcement and dedication to service is inspiring and I try my best to live up to her legacy."
During the upcoming academic year, Rachel will serve as the President of MSU ACJA (American Criminal Justice Association) and as the Community Outreach Officer for Alpha Phi Sigma (the Criminal Justice Honor Society). Rachel says that she "hopes to strengthen the connection between students and the School of Criminal Justice and continue to make student engagement a sought-after part of CJ students' undergraduate careers."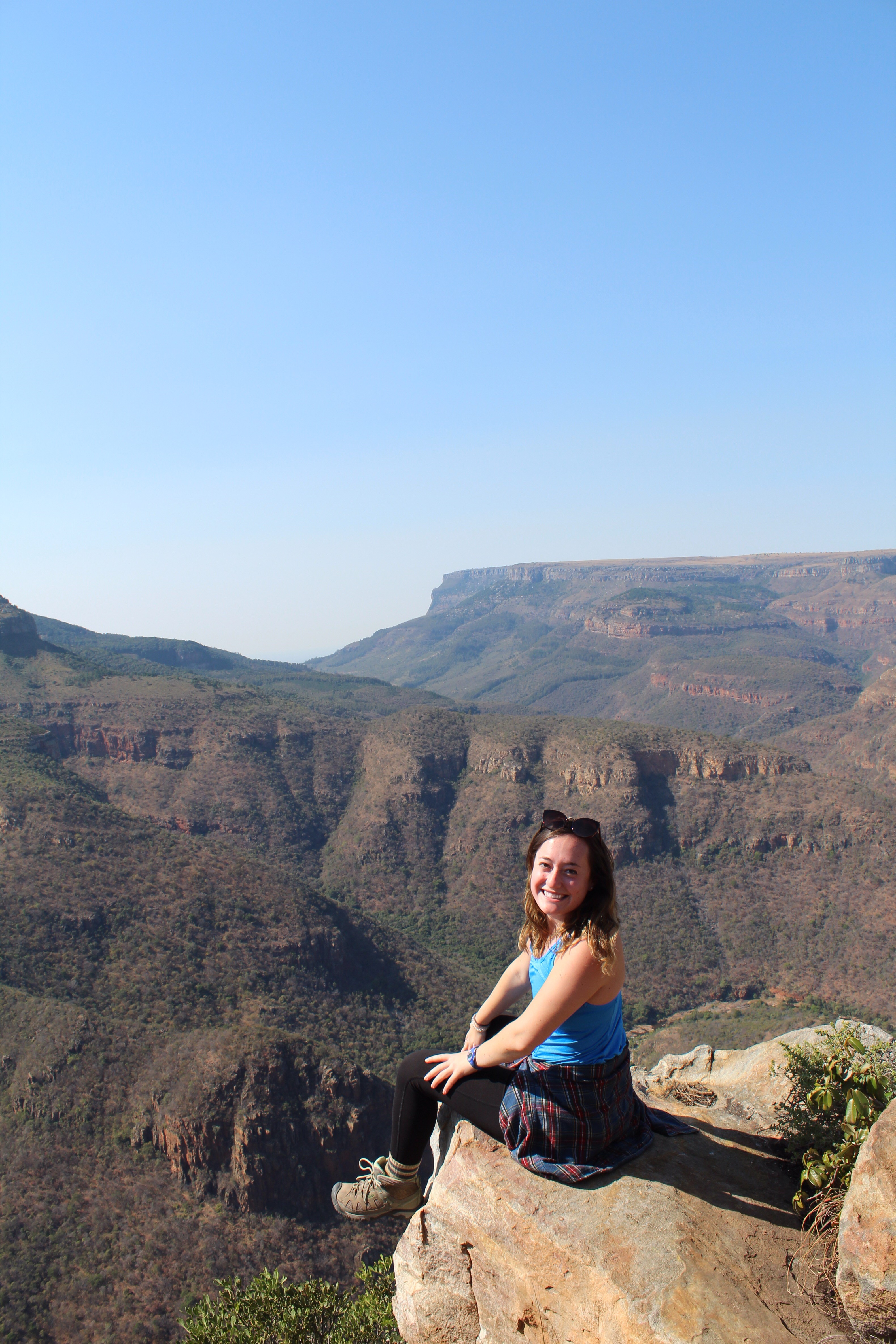 Although it may be hard to believe, Rachel still finds time to pursue her hobbies such as: kayaking, hiking, hammocking (she is part of the Hammocking Club at MSU), running (she recently completed the Charlevoix Half Marathon and is training for the Detroit Half Marathon), spending time with friends, family and her dog Cooper, and is involved with ASMSU on the Vice Chair of the Student Allocations Board (the Board allocates student tax dollars to various Registered Student Organizations).
Rachel hopes to work in Law Enforcement after graduating from the School of Criminal Justice and that her favorite part of being a student in Criminal Justice has been all of the people she has met along the way, from the leaders who came before her and the students who are with her, she says it is the people that make the School of Criminal Justice special. As for the entirety of her collegiate career, Rachel says that "there are things that have made my time, and can make anyone's time, great at college. But there is something special about being a Spartan."