An Interview With Incoming MSUPD Chief Marlon Lynch
February 5, 2021
Criminal Justice alumnus Marlon Lynch was recently announced to be MSU's next Vice President of Public Safety and Chief of the MSU Police Department. The School of Criminal Justice recently sat down with Marlon to learn more about his career and how it feels to be returning to his Alma mater.
Tell us about your career leading up to being named Vice President of Public Safety and Chief of Police.
I have definitely had my fair share of touring the country as far as employment opportunities!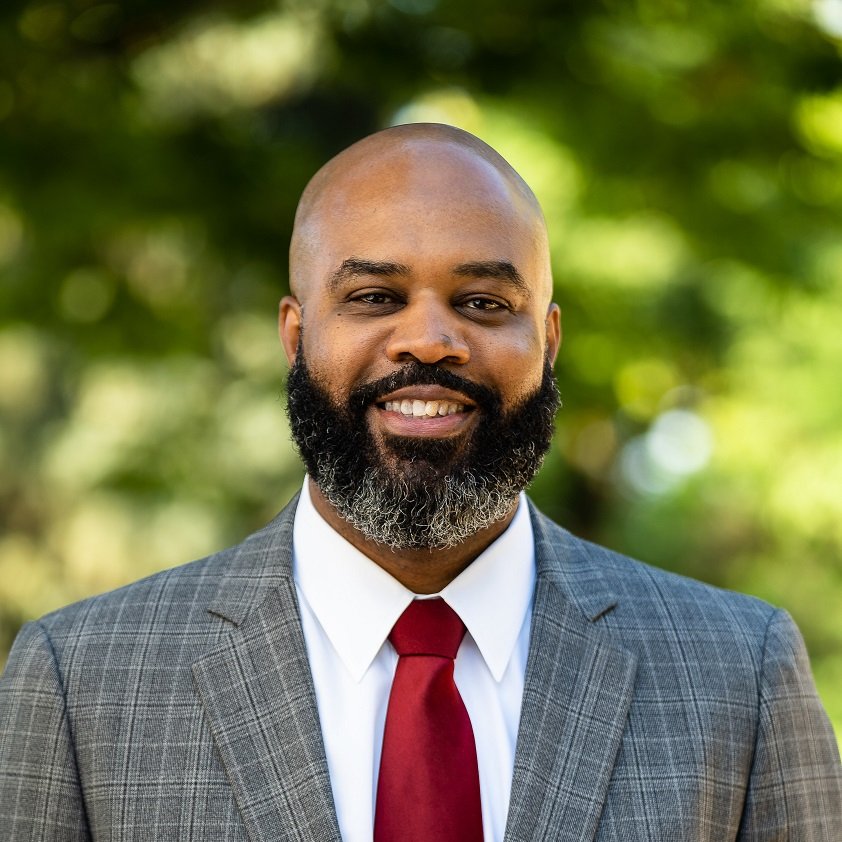 I started off as a Municipal Police Officer in Meridian Township and worked there for several years. I actually received that job through an internship I did as a student and started as a full-time police officer, and finished my degree as a part-time Undergraduate Student. My wife was in Law School at the University of Michigan at the time, when she graduated, she had a great opportunity to work in Dallas, Texas. While down there, I received an offer from Southern Methodist University. That was my first job in campus policing and one of the best decisions I ever made. Since then, I have had the opportunity to work at various private and public R1 institutions that were anchors in their local communities and often had health systems as part of their structure. Most recently, at The University of Utah, I had the opportunity to rebuild the University's Public Safety function from the ground up which has been a tremendous experience. Each opportunity has afforded its own experiences that have helped me in my career.
You have spent a large majority of your career in Campus Public Safety, what drew you to that?
It was actually my exposure to the MSU Police Department as a student and as an officer at Meridian Township. The law enforcement community between MSUPD, East Lansing PD, Meridian Township PD, the Ingham County Sheriff, and Michigan State Police is very close. I had numerous opportunities to work alongside the MSUPD and the exposure to the work they did and I was really drawn to it. I also genuinely enjoy being on campus. As a student I was a Resident Assistant, I worked in Student Life, and I was an active student who really enjoyed the college environment. Combining two things I really enjoy – Public Safety and being on a College Campus – is something about Campus Public Safety I really enjoy. Campus Public Safety has evolved over time as well, as we think about some of the critical incidents that have happened on campuses in the last 25 years. It is different than a municipal setting, but the difference is actually what I enjoy.
Starting at MSU as a student, being drawn to Campus Public Safety through your interactions with the MSUPD, and now returning as the Vice President of Public Safety and being Chief of the Police Department that inspired you…What does that feel like to be coming home in a sense?
It is indescribable. MSU has meant a lot to me both personally and professionally so having the opportunity to come full circle really means a lot. Some of my colleagues that I started with are still in the area: Ken Plaga, (Chief of Police for Meridian Township) were both officers together early in our careers; and former Chief Kelly Roudebush and I were classmates here at MSU. The connectivity has always been there and to come into an environment that I am familiar with – even though it has changed – is comforting but also provides some insight on what needs to be done and how the culture is. It is significant, the excitement level is high, I have received a lot of warmth from friends and colleagues who now have kids who are Spartans. It has been a great welcoming and I really look forward to coming back to a community that wants to be engaged and wants to be involved.
What advice do you have for students who are currently at MSU and exploring their options?
Be willing to avail yourself to what you may not be familiar with. I would say be open to something that you may not be familiar with. There are plenty of opportunities, and the opportunities – if you are willing – may happen sooner rather than later. Just be willing to try it. I think I would say that for Criminal Justice students as well. Maybe you think you are familiar with Federal Law Enforcement Agencies, maybe you feel familiar with local and state law enforcement agencies, but it is very rare a student is interested in being part of Campus Public Safety. I want to expand the opportunities for students to experience what it is like to work on a college campus in a Campus Public Safety capacity.