Introducing Ryan Scrivens
August 15, 2019
The School of Criminal Justice would like to welcome Assistant Professor Ryan Scrivens to the School! Dr. Scrivens joins us from Concordia University, where he was a Horizon Postdoctoral Fellow.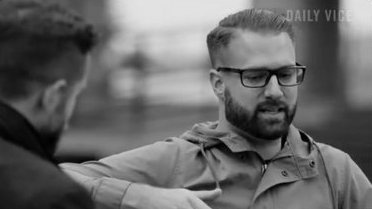 Ryan grew up in Markham, Canada, just outside of Toronto and attended Durham College, where he received a Diploma in Law and Security Administration. Ryan received his Bachelor's and Master's Degrees in Criminology from Ontario Tech University and his PhD in Criminology from Simon Fraser University. It was during his time at Simon Fraser University that Ryan's interest in developing machine learning tools to understand how right-wing extremists use the internet bloomed.
Ryan's research interests revolve around how terrorists and extremists (primarily right-wing) use the internet, preventing and countering violent extremism, and hate crimes. To sum up his research interests, Ryan says: "broadly, I conduct problem-oriented, interdisciplinary research, with a focus on the local, national, and international threat of terrorism, violent extremism, and hatred as it evolves on-and offline." Ryan has even been invited to present his research in front of the United Nations in New York and Vienna.
Outside of work, Ryan enjoys spending time with family and friends, traveling, and walking (he tries to get in 10,000 steps a day, but sometimes reaches 20,000). Ryan is also a major movie and music buff. Ryan will watch any genre of film, although his favorite era of film is the 90s and his favorite movie is Shawshank Redemption. Musically, Ryan has a wide range of tastes from classic rock, to heavy metal, to Motown, to house music. His favorite album is Fleetwood Mac's Rumors. In addition to listening to music, Ryan enjoys playing the guitar, and he currently owns five.
Ryan was drawn to the Michigan State University School of Criminal Justice because of the School's interdisciplinary nature as well as its problem-oriented and problem-solving criminological research. He has worked with Dr. Tom Holt and Dr. Steve Chermak on past research projects and looks forward to playing a role in building on the cyber and terrorism research being conducted within the School.