Introducing The MSU Student Cold Case Unit
February 27, 2018
The MSU Cold Case Unit is a organization founded on the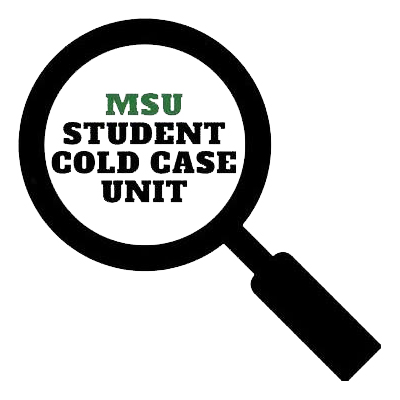 campus of Michigan State University in the spring of 2018. Our objective is to utilize critical thinking and analytical skills to help understand some of the most notorious, unsolved homicide cases through the use of debate, logical reasoning, and conjecture.
The MSU Student Cold Case Unit is a student-led organization that was founded and based on the principles that govern the Vidocq Society, a group of "like-minded persons, in and out of forensics" who "gather to discuss and debate crimes and mysteries". At MSU we hope to promote similar debate and discussion in an attempt to uncover and further understand what or who may be responsible for the crimes we study.
The Cold Case Unit meets every other Thursday at 6:00pm in 307 Bessey Hall. For more information, follow the MSU Student Cold Case Unit on Facebook and Twitter!