Dr. Morash Named University Distinguished Professor
June 21, 2023 - JJ Thomas
In recognition of her excellence in teaching, research, and public service, Dr. Merry Morash has been named a University Distinguished Professor.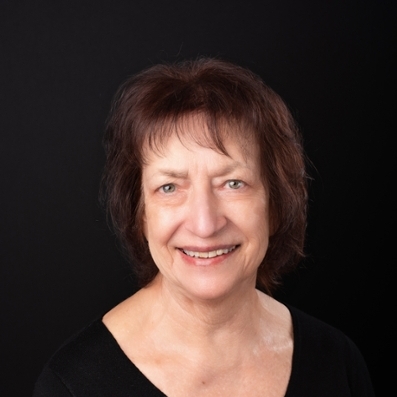 A Distinguished Professorship is one of the highest recognitions at Michigan State University, reserved only for faculty who 'have been recognized nationally and internationally for their exceptional teaching, outstanding record of public service, and scholarly and creative achievements.'
Upon receiving the news, Dr. Morash said "this tremendous honor affirms the importance of a broad focus that includes attention to gender, class, and racial and ethnic differences that push and pull some people into the justice system, but not others, and the different types of experiences they have once the move from arrest to court to community supervision, and sometimes into jails and prisons."
Dr. Morash earned this recognition in part by publishing over 100 peer reviewed articles throughout her career that have appeared in some of the top journals in the Social Sciences. In addition to an outstanding publication record, Dr. Morash has authored multiple high impact books. Dr. Morash's books include:
Women on Probation and Parole: A Feminist Critique of Community Programs and Services
Advances in Understanding Gender, Crime and Justice
The Prison Experience: Special Issues of Women in Prison
Juvenile Delinquency: Concepts and Control
In addition to her scholarly contributions, Dr. Morash has advanced the field of Criminal Justice and Criminology through mentoring multiple generations of criminologists. Dr. Morash has chaired over 20 dissertations and received numerous teaching awards throughout her career. Many of her former students have gone on to hold positions of high esteem at peer institutions and continue to co-author with Dr. Morash, a testament to her lasting impact on the field.
Dr. Morash is quick to mention the students she has mentored as one of the most fulfilling aspects of her career, saying "the talented Michigan State University students – including undergraduates, masters students, and Ph.D. students – made it possible to accomplish an intensive interdisciplinary research agenda, as did my colleagues in the School and in Sociology, Psychology, and Communication. My years as Director of the School gave me the opportunity to diversify the faculty and build both the applied and the theoretical thrusts within the School."
In addition to her scholarly, teaching, and mentoring achievements, Dr. Morash is also the first woman to be the Chair of a Criminal Justice Department. Dr. Morash led the School of Criminal Justice from 1990 to 2000. In that time, under Dr. Morash's leadership, the School of Criminal Justice enhanced its reputation by expanding the School's focus. Today, the School is recognized nationally as one of the Top 10 Criminal Justice programs in the Country.
As part of her status of University Distinguished Professor, Dr. Merry Morash will receive a $5,000/year stipend to support her professional activities. Michigan State University will be holding a reception to honor University Distinguished Professors on November 16, 2023.