Building Trust Among Communities and Agencies
September 15, 2022
For generations manufacturing has been a key piece in Michigan's economy. From Cadillac Casting Inc. in Cadillac to Kellogg's in Battle Creek to Ford and GM in Detroit. Manufacturing has been integral to Michigan's growth as a state.
While Michigan benefited greatly from manufacturing, the state has also suffered from byproducts of the manufacturing process. Dozens of communities across the state are living with contaminants such as dioxins, lead, and Per- and polyfluoroalkyl substances (PFAS) due to manufacturing processes.
The agency in charge of addressing these contamination issues and working to protect and empower communities affected by contaminants is the Michigan Department of Health and Human Services (MDHHS). A new award from the Superfund Research Program in the National Institute of Environmental Health will support a continued collaboration between the MDHHS and researchers at Michigan State University (MSU) in working to build trust between the MDHHS and affected communities.
Dr. Joe Hamm (MSU School of Criminal Justice & Environmental Science and Policy Program) will lead the community engagement efforts in collaboration with Dr. Jim Dearing (Department of Communication), Dr. Adam Zwickle (Department of Community Sustainability), and Kristin Ward (MDHHS Division of Environmental Health).
Dr. Hamm highlights the strength of the team is that each member brings a very different disciplinary lens and substantive expertise to understanding how best to position governance agencies to be effective in working to protect communities.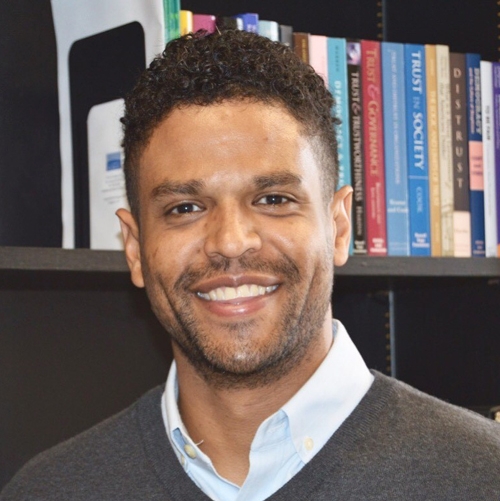 "As a trust researcher, it's exciting to get this opportunity to take the things we've been learning about the dynamics of trust and how it intersects with the vulnerabilities that communities feel in criminal justice contexts and apply this to strengthening the relationships needed to ensure community resilience to environmental contamination. It's certainly unusual to see something like this in criminal justice but there really is a lot of crossover in the challenges that law enforcement and courts face in working with vulnerable communities. This project is a great example of bringing together substantive and methodological knowledge collected by scientists working in a variety of contexts and leveraging it for real-world impact."
The team will be working with the MDHHS and county health departments to collect community perspectives, infuse them into the MDHHS' engagement efforts in Saginaw, Otsego, and St. Clair Shores—three Michigan communities actively dealing with dioxin contamination – and then to evaluate the extent to which they move the needle on trust at both the individual and community level.
Dr. Hamm notes, "These communities are all dealing with the same contaminant but are really very different in their composition. This gives us a great opportunity to learn more about how to collect the concerns these communities care most about and the strategies that work best for helping governance organizations demonstrate that they are listening and care about them. Strategies like these are important for the full range of governance organizations out there: Everything from local police departments to international health organizations."
The team is one element of the MSU Superfund Research Center which brings together academics and practitioners from units across MSU as well as from Rutgers, Purdue, and Emory Universities. The $13 million award supports three biomedical teams focused on identifying especially sensitive populations, two environmental projects working on chemical and microbial remediation strategies, and four support teams which include Dr. Hamm's Community Engagement Core, a Data Management Core, a Computational Modeling Core, a Research Experiences and Training Coordination Core, and an Administrative Core. Together, these teams are working to address the impacts of AhR ligands like dioxin from the cellular level to the community.