Jin Lee
Students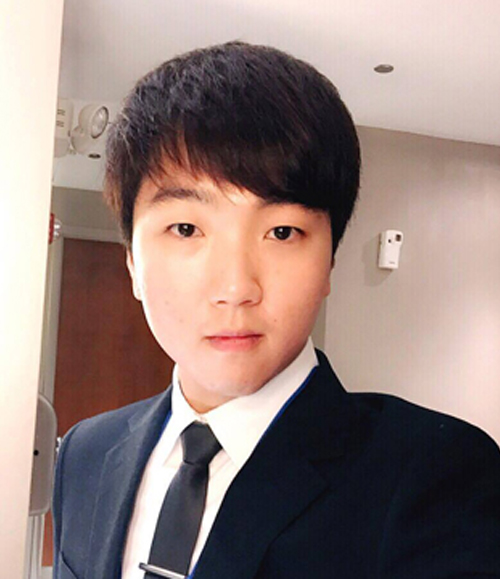 PhD Candidate
School of Criminal Justice
MA 2017, University of Ontario Institute of Technology
BA 2014, University of Toronto
138 Baker Hall
655 Auditorium Rd.
East Lansing, MI 48824
(517) 432-2274
Links
---
Biography
Jin R. Lee is a Ph.D. candidate in the School of Criminal Justice at Michigan State University. His research interests are in cybercrime, online interpersonal violence, cybersecurity, cyberpsychology, computer-mediated communications, and big data. Jin is a recipient of the Louis A. Radelet Graduate Diversity Scholarship, Criminal Justice Alumni Graduate Endowed Assistantship, and Graduate School Writing Fellowship. He is also a member of both Boston University's Center for Cybercrime Investigation & Cybersecurity (CIC) and Michigan State University's International Interdisciplinary Research Consortium on Cybercrime (IIRCC). Additionally, Jin serves as the editorial assistant for the International Journal of Cybersecurity Intelligence & Cybercrime. His recent work has appeared in Crime & Delinquency; Journal of Interpersonal Violence; Terrorism and Political Violence; Policing: An International Journal; Deviant Behavior; International Journal of Offender Therapy and Comparative Criminology; Computers in Human Behavior; Archives of Sexual Behavior; Frontiers in Psychology; International Criminal Justice Review; International Journal of Cyber Criminology; and Information, Communication & Society. He completed his Honors Bachelor of Arts with a double major in Criminology and English at the University of Toronto (Victoria College) and earned his Master of Arts in Criminology from the University of Ontario Institute of Technology.
---
Publications
A Crime Script Analysis of Counterfeit Identity Document Procurement Online
Year: 2020 Authors: Holt, T.J., & Lee, J. Journal: Deviant Behavior
An Exploratory Analysis of the Characteristics of Ideologically Motivated Cyberattacks
Year: 2020 Authors: Holt, T., Lee, J., Freilich, J., Chermak, S., Bauer, J., Shillair, R., & Ross, A. Journal: Terrorism and Political Violence

Sexting: What's Law Got to Do with It?
Year: 2020 Authors: Lee, J.R., & Darcy, K.M. Journal: Archives of Sexual Behavior
Assessing the Factors Associate with the Detection of Juvenile Hacking Behavior
Year: 2020 Authors: Lee, J.R., & Holt, T.J. Journal: Frontiers in Psychology
Connecting evidence-based policing and cybercrime
Year: 2020 Authors: Koziarski, J., & Lee, J.R. Journal: Policing: An International Journal
Joint Growth Trajectories of Bullying Perpetration and Victimization Among Korean Adolescents: Estimating a Second-Order Growth Mixture Model-Factor-of-Curves with Low Self-Control and Opportunity Correlates
Year: 2019 Authors: Cho, Sujung, & Lee, J.R. Journal: Crime & Delinquency
Examining Self-Reported Physical Contact with Minors Among Pedophile Support Forum Users
Year: 2019 Authors: Holt, K., Liggett, R., Holt, T.J., & Lee, J.R. Journal: International Journal of Offender Therapy and Comparative Criminology

Examining English and Welsh Detectives' Views of Online Crime
Year: 2019 Authors: Lee, J.R., Holt, T.J., Burruss, G.W., & Bossler, A.M. Journal: International Criminal Justice Review

Examining Perceptions of Online Harassment Among Constables in England and Wales
Year: 2019 Authors: Holt, T. J., Lee, J. R., Liggett, R., Holt, K. M., & Bossler, A. Journal: International Journal of Cybersecurity Intelligence & Cybercrime
Impacts of Low Self-Control and Delinquent Peer Associations on Bullying Growth Trajectories Among Korean Youth: A Latent Growth Mixture Modeling Approach
Year: 2018 Authors: Cho, S., & Lee, J. R. Journal: Journal of Interpersonal Violence
Theoretical Analysis of Cyber-Deviance Victimization and Offending Using Cyber-Routine Activities Theory
Year: 2017 Authors: Choi, K., & Lee, J. R. Journal: Computers in Human Behavior 
Mobile Phone Technology and Online Sexual Harassment among Juveniles in South Korea: Effects of Self-Control and Social Learning
Year: 2017 Authors: Choi, K., Lee, S., & Lee, J.R. Journal: International Journal of Cyber Criminology

Mass-Mediated Surveillance: Borders, Mobility, and Reality Television
Year: 2016 Authors: Walsh, J.P., & Lee. J.R. Journal: Information, Communication & Society 
---