PhD Students on the Job Market
Dan Abad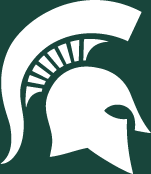 Email: abaddani@msu.edu
My primary research interests center around studying school-based violence and victimization. Specifically, I focus on understanding the peer dynamics and interpersonal relationships between students to better understand their associations with each other and the influence this has on harmful behaviors including bullying, nonfatal victimizations, and other related outcomes. Other research interests include school safety practices, juvenile justice, youth weapon carrying, underage drinking, and criminal justice policy. I have experience in both quantitative and qualitative methods and am especially interested in the application of social network analysis. Ultimately, my career goal is to find a position at a college or university that is teaching-focused while still giving me the opportunity to pursue my research agenda as well. I am teaching CJ 292 – Methods of Criminal Justice Research in the Fall 2020 semester and my other teaching interests include courses on theory, juvenile justice, interpersonal relationships and violence, and criminal justice policy. My dissertation will use data collected from the Flint Community School District and focus on examining how students cope with in-school victimization experiences. Specifically, I will focus on the internal and external coping behaviors of youth to see how they view their own harmful experiences as well as how they manage and maintain relationships with other students who are the source of the harm while in the school environment.

Matthew Almanza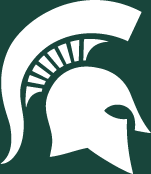 Email: almanza6@msu.edu
My research interests include firearm violence, weapon carrying, self-protection, youth violence, and the Theory of the Code of the Street. I have experience working on several different federally funded research projects, including personal experience in assisting with a research project from the initial data collection stage all the way through the publication stage. I am mainly interested in positions that have a mix of research and teaching, although a solely research focused position is also desirable. My dissertation is titled "Exploring the Role of Parental and Adolescent Endorsement of Street Code Values and Self-Control on Adolescent Offending" and explores the role that parenting practices have in the development of street code values and self-control in their children, and how these factors together influence their likelihood of offending.

Jin Lee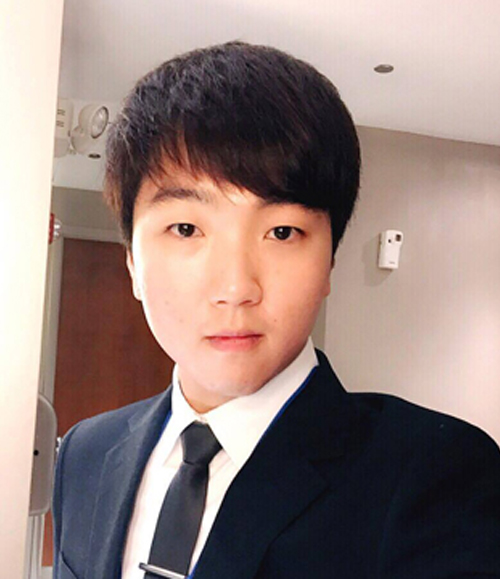 Email: leejin26@msu.edu
Jin R. Lee is a Ph.D. candidate in the School of Criminal Justice at Michigan State University. He expects to defend his dissertation and fulfill his degree requirements by June 2021.
His research interests are in cybercrime, online interpersonal violence, cybersecurity, cyberpsychology, computer-mediated communications, and big data. The main objectives of his research are to contribute to the growing body of literature examining the etiology of cybercrime using criminological theory and produce empirical evidence that can guide public policy and cybersecurity practice.
In his dissertation, Jin uses a rational choice framework to examine the signaling behaviors associated with stolen data vendors operating on both the Open and Dark Web. Specifically, he examines whether sellers' differential use of payment methods, customer service features, and customer feedback predict vendors' reliability and product legitimacy as reflected in their stolen data price points. Research exploring the signaling factors of online illicit vendors is important as it helps law enforcement devise effective intervention strategies to disrupt illicit online market operations. Further, such research extends our understanding of traditional criminological theory by illustrating its ability to explain emerging forms of crime and deviance. Jin's dissertation data is derived from a larger data set that was developed through funding from the Department of Homeland Security Center for Criminal Investigations and Network Analysis (CINA).
Beyond his dissertation and interest in online markets, Jin has a larger interest in multidisciplinary work that informs cybersecurity practice and criminal justice policy. Cognizant of the importance and strength of multidisciplinary research, his 17 peer-reviewed articles have appeared in numerous peer-reviewed journals across multiple fields and disciplines, including Crime & Delinquency; Journal of Interpersonal Violence; Terrorism and Political Violence; Policing: An International Journal; Deviant Behavior; International Journal of Offender Therapy and Comparative Criminology; Computers in Human Behavior; Archives of Sexual Behavior; Frontiers in Psychology; International Criminal Justice Review; International Journal of Cyber Criminology; and Information, Communication & Society.
Jin is currently on the academic job market looking for positions that begin in Fall 2021. His experiences as a researcher and course instructor in online and offline formats have enabled him to appreciate both the research and teaching side of academia. Jin is eager to join a faculty and department that is devoted to diversity, equity, and inclusion, as well as one that is committed to research, teaching, and student mentorship.

Roberta Liggett O'Malley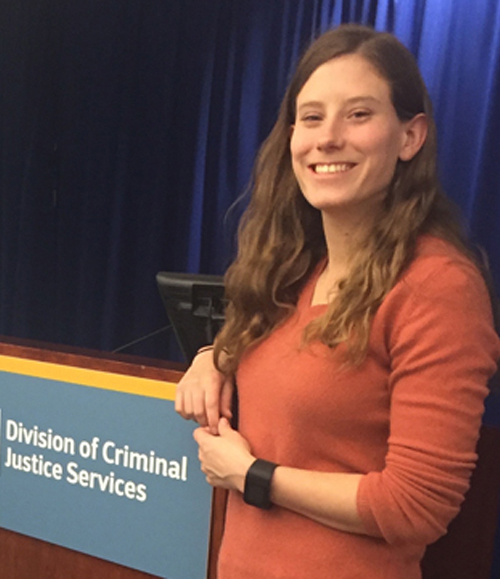 Email: liggettr@msu.edu
My current research interests center on two general topics: human development and violent behavior. Currently, I am interested in how culture, neighborhoods, and adverse life experiences shape and influence violent behavior and violence victimization among African American youth. These interests are represented in my dissertation topic, which explores the role of community norms (e.g. legal cynicism) and exposure to violence on the enduring relationship between poverty and violent offending. This dissertation topic is rooted within a sociocultural perspective of human development, which focuses on intersectionality, historical contexts of oppression, and social-cognitive adaption in the face of chronic adversity. In addition to the above research agenda, I am also interested in sexual offending as a specific form of violence, and am looking for more opportunities to research this area, particularly within underserved and disenfranchised communities. My career goals are to find positions that are research oriented, multidisciplinary, and focused on social justice issues. I am especially interested in postdoctoral opportunities that will challenge and grow my quantitative skills and utilizes longitudinal data.

Michelle Malkin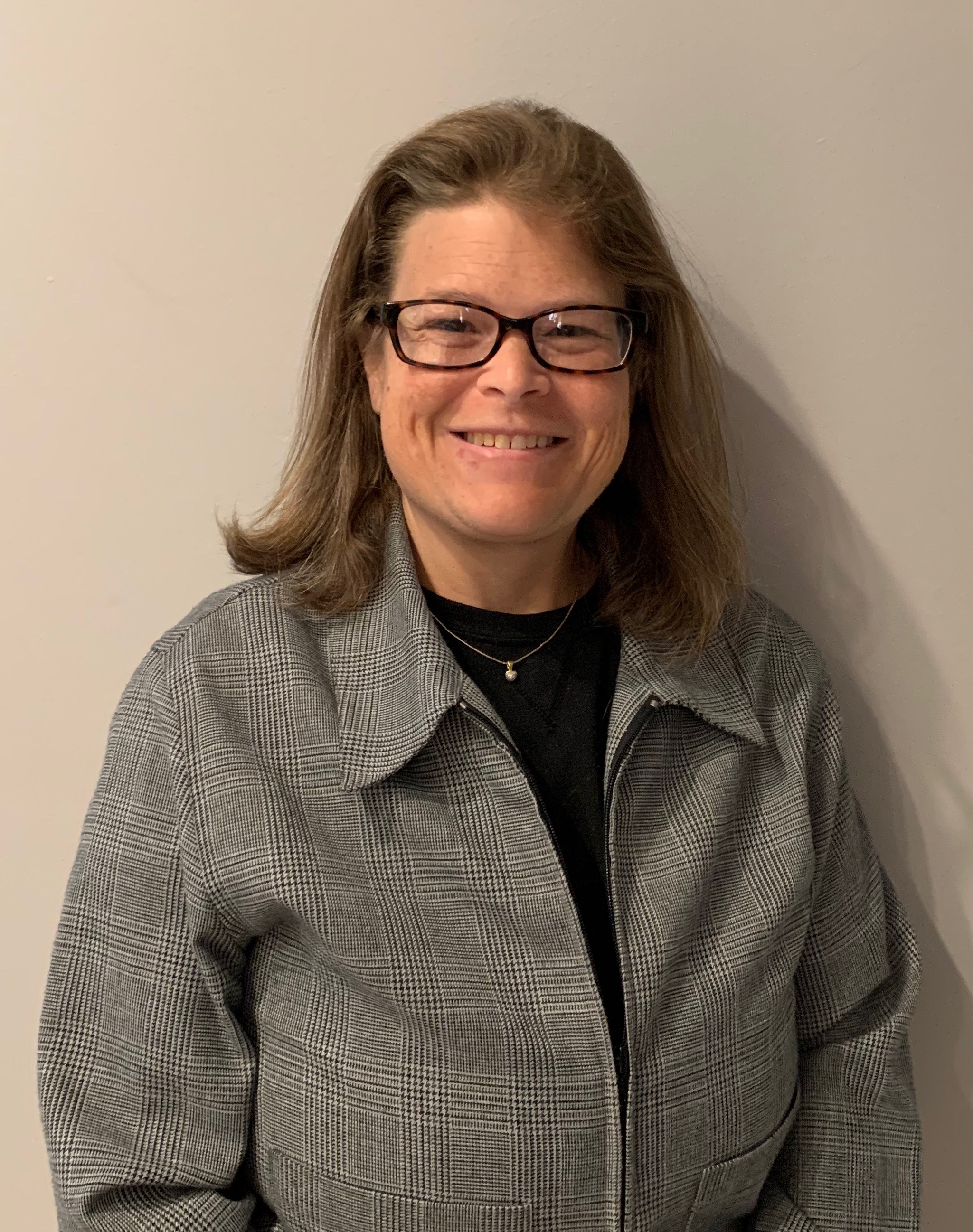 Email: malkinmi@msu.edu
I believe my degrees in criminal justice and law, with a cognate in public health, will make me an asset among many potential institutions. My dissertation focuses on gambling-motivated crime. With the large expansion of legalized gambling throughout the U.S., there is a strong need to understand acquisitive crimes motivated by problem gambling. In my dissertation, I am specifically examining the relationship between General Strain Theory and gambling-motivated crime. My research in this area thus far has resulted in a paid research fellowship from the Center for Gaming Studies at University of Nevada, Las Vegas and several invitations as a keynote speaker at conferences throughout the country. In addition to gambling-motivated crime, my other areas of expertise and research interests include corrections, specialty courts, critical criminology, law and society, and criminal justice policy. I am an interdisciplinary scholar and my publications to date have appeared in Sexuality Research and Social Policy, The Journal of Education Human Resources, and The Journal of Student Affairs, Research, and Practice.

I also have significant experience with teaching and service in higher education. I taught over 40 courses in criminal justice and business law at a community college, served as an expert on learning and assessments in several capacities, and recently taught courses on Corrections and Criminal Procedure at Michigan State. My personal scholarship and research on active and engaged teaching and learning in face-to-face and online environments, as well as commitment to critical and feminist pedagogy, helps me create interesting courses focused on student learning and critical thinking. My experience of working with diverse student populations is demonstrated through my work assignments and service to the university. For example, for over five years, I worked with the TRIO Upward Bound Program at Michigan State University, a program dedicated to working with at-risk high school youth, who are primarily low-income, potential first-generation college students. The goal of the program is to prepare them to graduate high school and attend college. While I started as a graduate assistant, over time I gained more responsibility and served as Program Coordinator and Interim Director.

I am looking for a tenure-track position to start Fall, 2021 at an institution that honors my research agenda, while also encouraging creativity and excellence in the classroom.

Kourtnie Rodgers-Almanza
Email: rodge109@msu.edu
My general research interests include police agencies' use of social media, police/community relations, and emerging issues in policing. My current research concentrates on police communication with the public through improving understanding of police use of technology and police community relations. Through my work as a research assistant, I have extensive experience with law enforcement data, NIBRS, SPSS syntax and data management on multiple funded projects. My dissertation is titled "Public Information Officers and Social Media: New Media, New Methods?" and explores the evolving role of the police public information officer (PIO) after the introduction of social media. It involves original data collection through a nationally representative survey of police department PIOs that will be linked to publicly available department social media data. I focus on updating the understanding of the PIO position, which has changed drastically with the introduction of the internet and social media, examining challenges and benefits PIOs face when utilizing social media, as well as highlighting how PIOs manage high profile cases, particularly their response to COVID-19 and the murder of George Floyd and subsequent protests. I am currently interested in research focused positions, including faculty and post-doc opportunities.